Contradictory to its name – Sherwin Williams Crushed Ice is the exact opposite of what it is called.
It is a warm off-white and pastel that feels absolutely delightful when used in the home.
Absolutely one of my favorites – I would not hold you back from using this color!
Apart from its magical character – you are also not bound to any trendy or area with this hue.
Its utmost sleekness and inviting touch will make you want to spend more and more time in your home!
Furthermore, despite deep warm undertones – you are quite likely to feel a certain balance in some areas of your rooms!
(Don't worry! I will reveal that later)
So, if you are planning to use this specific grayish off-white base in your home – I would say you go ahead!
Nevertheless, there are some points to note while specifically using this paint color!
Whether it is about choosing the best complementary hues or selecting from similar alternatives – I have got your back!
So, it is time that you sit back and relax.
Maybe reach out for your favorite cup of coffee and in no time, you'll be an expert in this color.
Sherwin Williams Crushed Ice SW 7647 Details and Specifications
I promised you some authentic and fruitful information – and here it is!
Before picking a paint color for your homes, it is important that you understand what the color truly offers and how it feels like!
And that mainly includes acknowledging the underlying theories and technical terms that are interlinked with the paint.
Remember, every color is unique – and that can be easily identified through the following terms and values.
So, first and foremost, you must know the Light Reflectance Value or the LRV of the paint color.
This value helps in determining how light or dark the paint is.
And you can find the value at the back of the paint swatch or the Sherwin Williams website.
In this case, the LRV of Sherwin Williams Crushed Ice is 66.
And that means it falls on the lighter end of the scale.
(After all, it is from the off-white collection)
However, this color has the tendency to also look much lighter than it actually is!
If you want to see how Crushed Ice will look in your unique environment, I highly suggest ordering a peel-and-stick paint sample from Samplize here!
Secondly, other important associated terminologies are the RGB and HEX Values that further tell us what the color is made of.
Red = 214
Green = 211
Blue = 204
HEX Value = #d6d3cc
Now that we have talked about the technical and scientific terminologies, let's get started with the practical aspects of this magical gray Sherwin Williams paint.
How Does this Color Feel in a Space?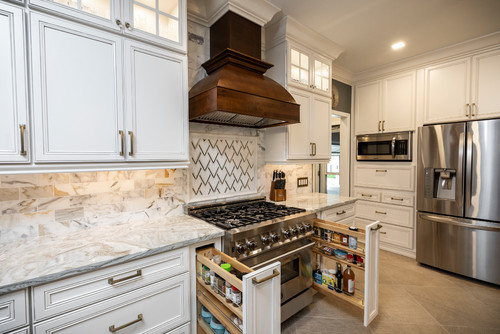 Sherwin Williams Crushed Ice may sound like a paint color that exhibits chilly vibes – well, the truth is that it contradicts it!
I would call it a balance that is more inclined towards the warmth end of the scale.
With slightly deep warm undertones, this paint feels a little cozy, comfortable, and enlightened when used in a space.
Moreover, there is another magic played with this color!
It also creates an illusion of a lighter, airier, and a brighter space!
So, I highly recommend its usage in the smaller spaces – since, it will tend to make your space look larger than it actually is.
Talking about climates, try incorporating this paint in any and every climate – whether warm or cool!
How Does Light Affect the Color?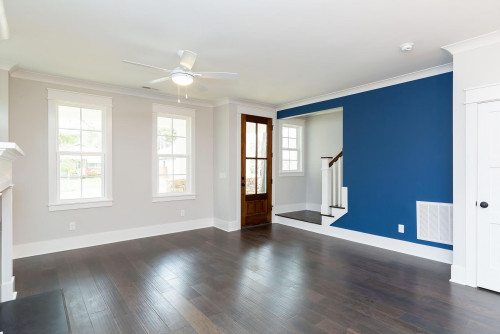 Light has a major role to play here!
So, firstly, look around and observe! Do you see immense flourishing natural light indoors?
Or is it too little and too dark?
Well, depending upon the incoming light should you plan to use this color.
So, if your space receives ample natural daylighting, you can definitely use this paint color. It will tend to look even lighter in such circumstances.
Furthermore, you can also make use of artificial lighting to create the desired aura.
Choose warmer whites and warmer yellows over cooler whites and cooler yellows!
Like I said, the best way to see this color in action before you paint is to buy some paint samples you can easily stick on your wall. It'll definitely give you some clarity if you're unsure!
What are the Best Coordinating Colors?
Now that we have analyzed the true theory behind the color, its light reflectance values, how it truly feels, and the effects of light, let's first look at what best suits this off-white gray base paint color.
Wisely and creatively choosing complementary colors is primary.
So, you could either choose from a contrasting or a monochromatic color palette (depending on the interior design style and the preference).
Well, here are a few of the colors I would recommend for a monochromatic palette!
SW 7064 Passive
SW 7065 Argos (see my full guide on Argos here)
SW 9163 Tin Lizzie
On the other hand, here are a few of the colors I would recommend for a contrasting color palette!
SW 7074 Software
SW 6017 Intuitive
SW 6029 White Truffle
For your ceilings, trims, and moldings – I would recommend using SW Pure White to further achieve a creamier look or else if you want a crisp look, choose SW High Reflectance White.
SW Crushed Ice Vs Similar Colors
SW Crushed Ice has quite some similar alternatives!
However, remember that no two colors are exactly the same – they will either differ in undertones and reflectivity!
Hence, the two most closely related colors are SW 7021 Simple White and SW 7646 First Star.
Crushed Ice Vs Simple White
When comparing both, Sherwin Williams Simple White seems to be slightly warmer than the other!
With deep red undertones, this off-white paint also reflects some pink undertones – in certain environmental conditions.
Moreover, it has an LRV of 70 – thus, making your space look larger and enhanced.
Get a stick-on sample sheet of Simple White to test in your home.
Crushed Ice Vs First Star
With cooler undertones, SW First Star feels very light and airy at all times! See my review here.
It has an LRV of 69 – so, you can easily use it in your homes on the east and the west-facing rooms.
Moreover, you can also use this paint as the neutrals as well as bases!
They might look very similar on the screen, but the biggest secret is to order samples of the color and then assess the brightness and tones in the environment you're painting in. Pick up peel-and-stick samples now from Samplize!
Where to Use Crushed Ice?
There is nowhere you can't use this paint in!
Well, you name, and you can have it!
So you can absolutely use this paint in your home – whether in bedrooms or living rooms, family rooms, kitchen, nursery, hallways, bathrooms, and even exteriors!
Especially for interior design styles like Scandinavian, Industrial, Rustic, Transitional, Modern Farmhouse, and Modern – this paint is absolutely good to go!
Let's see where and how to incorporate this beautiful gray paint color in your home.
Crushed Ice in Living and Dining Rooms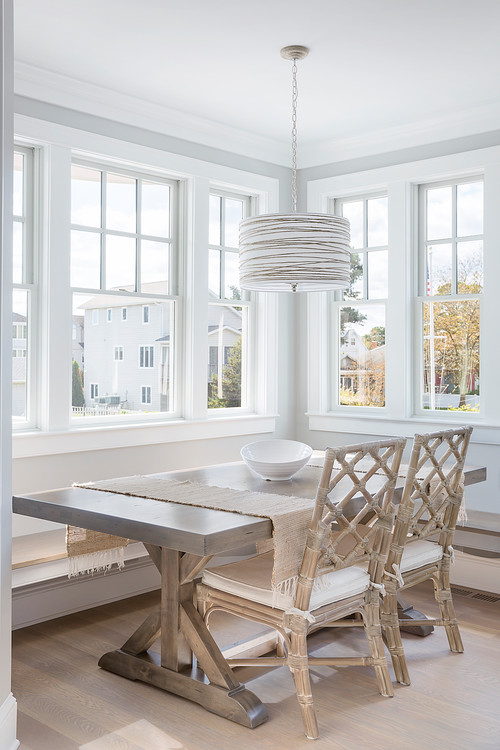 If you want a crisp and sleek-looking common space, using SW Crushed Ice would be a great option!
So, if you have existing furniture that holds tinges of blue and gray – you can use this paint color to create a cohesive experience.
If you have a smaller-sized living and family room, you can paint all the walls in this color – hence, can use it as a base or a neutral!
You can pair it with blacks or even darker blues on the door and window frames along with trims and moldings.
Using in Bedrooms and Bathrooms
I would love the feel of this color in the bedrooms!
You can either paint all the walls in this color or pair it with a darker-toned blues and greens or mauves!
Furthermore, try creating a palette by using either gray, black, white, and blue bed sheets, runners, and duvets!
In terms of bed frames, you can also prefer the materials like velvet, suede, and exposed metal!
Try to pair it with neutral upholstery, white sheer curtains, sheepskin rugs, and cozy throw pillows to add a refined look to your bedrooms.
Crushed Ice in Kitchens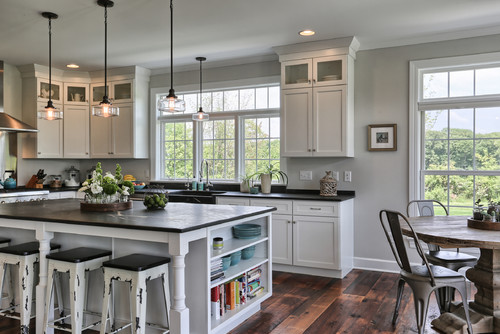 Gray kitchens are always in trend – and will always be!
They feel smooth, soft, soothing, and cool – hence, you can definitely use them on either the cabinets or the backdrop wall.
Furthermore, you can pair it with matte black or brushed nickel and brass pull handles and fixtures!
You can even use a white or black luxurious veined marble countertop and hardwood floors to create a refined palette.
Using on Exteriors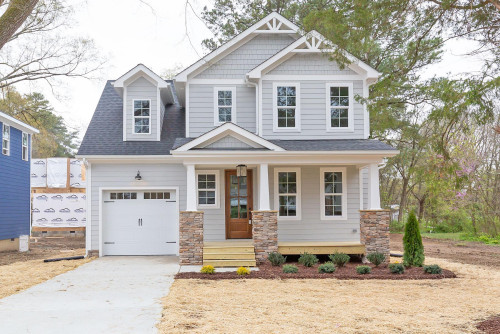 Whether it is the Modern style, Mid-century style, or the Victorian, and Colonial, this balanced color will absolutely add an authentic touch to the exterior plastered or shiplap walls.
You can pair it with white trims, moldings, and door and window frames or choose darker gray to add a base.
Black doors can too play a great accent with this paint.
So, how do you want to use this color in your homes? Interiors or Exteriors? Or maybe you want to check out other gray colors by Sherwin-Williams.
An Easy Way to Sample This Color!
Instead of picking up a small can, or worse, an entire gallon can, to "test" out Crushed Ice, you can order a peel-and-stick sample of it from Samplize.
The company is genius – they provide a 12″ x 12″ stick-on square you can put up anywhere in your home to try out a paint color.
For a few bucks, it's definitely worth the small investment so you can see what the color will do in YOUR unique space, with your own lights and shadows.
Now that you have all the secrets – are you excited about painting your home in Crushed Ice?
Should there be any questions or thoughts, let us know in the comments below!