Sherwin Williams Navajo White can often be confused with off-whites, beiges, or simply whites.
But let me tell you, this color offers much more than the eye can see.
At first glance, this hue may truly appear like a warm-toned neutral with primarily beige-like tones.
Well, the fact is that this paint has deep yellow (and not warmer red) undertones!
So, that's probably the biggest confusion associated with this paint color.
That said, this is still an off-white paint that can be largely considered for homes that strive for a warm and cozy existence.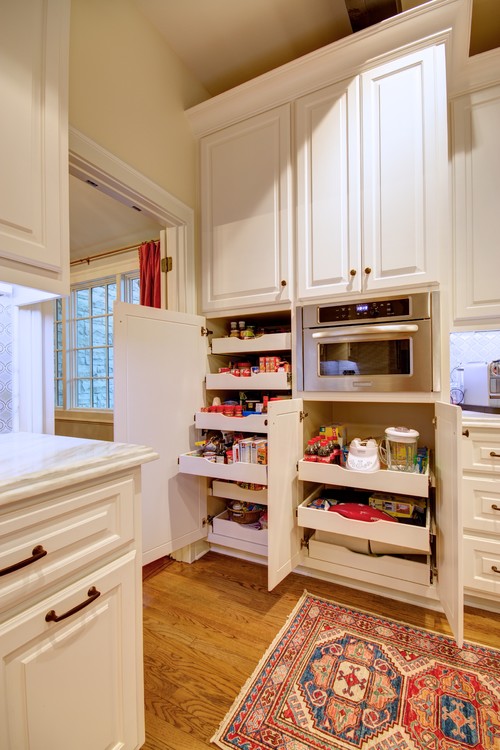 This lighter-toned color makes a great creamy statement in your home.
Especially for interior design styles such as traditional, transitional, farmhouse, and shabby chic – this color can play quite playful and fundamental.
So, if you want a neutral with stark yellow in it – you can simply pick SW Navajo White!
This tone will predominantly offer your space a friendly and extraordinary experience.
However, since this hue can play a true chameleon – you must be very careful around using it in your home.
And even carefully choose the adjacent hues for a perfect sense of contrast, balance, and symmetry in your room.
But don't worry, that's what this article is for. Take a look below, and we'll cover it all!
Sherwin Williams Navajo White SW 6126 Details and Specifications
How do you get to know about the undertones or typical behavior of a paint color?
Well, apart from the aesthetics – there are various other aspects to consider! Yes, they're mainly the details and specifications.
If you are new here, let me tell you – there are quite some facts and scientific terms that you would want to acquaint yourself with.
(Before choosing a paint color for your home)
It's important to analyze these values and then determine where, when, and how to use these paints!
So, first and foremost, one of the most important terms that I usually observe getting ignored is Light Reflectance Values or (LRV)!
Every color has an associated Light Reflectance Value!
For Sherwin Williams Navajo White, the LRV is 72!
Which falls on the lighter to medium end of the scale – majorly, on the medium!
Remember, the greater the value, the lighter the paint color is!
And vice versa!
And since this color has stark yellow undertones – it will further tend to look warmer and at the same time, smaller!
(Yes, that's another trick to make your walls look enclosed)
Now, if you want to try out Navajo White on your walls ahead of time, you can easily with a peel-and-stick square from Samplize. Give them a try now!
Moving ahead, let's discuss the RGB and HEX Values of the color.
Red = 233
Green = 220
Blue = 198
HEX Value = #e9dcc6
Now that I am concluding, I promise not to bore you with these scientific details anymore.
Let's talk about the practical aspects of this off-white Sherwin Williams paint color with deep yellow undertones.
How Does This Color Feel in a Space?
This paint color is bound to exhibit a warmer feel while making your room feel comparatively smaller than it is!
Yes, due to deep warm yellow undertones – it will exhibit a warmer vibe. On the other hand, this warmth is directly associated with bringing the walls of your room closer!
Hence, a great way to create an illusion.
I believe too much of this color in every corner of your home may result in an overly uncomfortable vibe.
Let me confess – too much yellow is not too great either! So, beware.
How Does Light Affect the Color?
Light whether natural or artificial has a major role to play in this paint color.
And since it has a deep yellow undertone, you must be very careful when you plan to use it in several rooms of your home.
First and foremost, I don't recommend this paint color on the south or west-facing rooms since it can feel too yellow which may not be well perceived.
So, if you truly want to use this paint in your home – north-facing rooms are one of the best options.
They will feel equally balanced and calm!
Moreover, you're also bound to observe a slightly pink undertone in various lighting conditions.
I recommend trying this paint swatch in various compass directions and rooms to truly feel the true hue of the paint.
(This way, you won't have any surprises and shocks by the time you're done painting)
Lastly, you always have the opportunity to let the artificial lighting in the form of cool whites and cool yellows embrace equilibrium.
Want to see what Navajo White looks like in your own living space? Pick up a wall sample now from Samplize!
What are the Best Coordinating Colors?
Creating color palettes can be quite a fun task to do.
So, it's crucial for you to choose the best complementary colors in order to define a palette that looks cohesive and lovely!
In general, this color can look flabbergasting with cooler tones such as cool grays and deep blues. But you can even add creamy whites as bases and darker browns for a traditional look.
However, you have to be careful as to what vibe you need in your space for a perfect color combination.
So, I am going to enlist the two most popular color schemes here – monochromatic and contrasting.
Monochromes are generally great for modern, minimalist, and contemporary setbacks.
In terms of metallic accents, matte black and chrome is something to look forward to.
So, here are a few of the colors I would recommend for a monochromatic palette!
SW 6127 Ivoire
SW 6128 Blonde
SW 6129 Restrained Gold
On the other hand, here are a few of the colors I would recommend for a contrasting color palette!
For your ceilings, trims, and moldings – SW Extra White or SW Pure White will help protrude a true hue of SW Navajo White.
SW Navajo White Vs Similar Colors
When picking similar colors, you must keep in mind the various variations regarding the undertones and reflectance values.
Yes, there can never be two colors exactly the same. (Even if they appear similar)
So, one of the closely related colors is SW 6119 Antique White and BM OC-1 Natural Wicker!
Let's see how all of them differ.
Navajo White Vs Antique White
These two colors may seem quite similar – and yet are poles apart!
Basically, undertones are what you must have an eye on. The latter is considerably true beige whereas the former paint has notable yellow and pink undertones.
With an LRV of 72, this paint feels equally lighter and warmer when used on the walls.
Order a stick-on sample of Navajo White and Antique White to see what works best in your home.
Navajo White Vs Natural Wicker
BM Natural Wicker will truly remind you of the shades of rattan and wicker on your outdoor furniture.
It's warm, classy, and quite welcoming!
This paint has an LRV of 73.67 – thus, lighter than the rest of the two.
Since digital screens can be deceiving, I highly suggest you get some actual samples of these two colors from Samplize. Buy here!
Where to Use Navajo White?
SW Navajo White makes a great statement in your home as far as you love the tinge of yellow in it.
You can use this paint color for traditional, transitional, farmhouse, French Country, and modern interior design styles.
Yes, and it's generally best to use this paint on all the walls of your room (and not as an accent)
Navajo White in Living and Dining Rooms
It's never a bad idea to use SW Navajo White in your living and dining room. (Especially if you have an eye for it)
It plays a great option for the north-facing living rooms since it feels quite delightful and balanced.
With this color on board, you can add creamy whites on the trims and moldings, and ample wooden textures (furniture and floor) to embrace a cohesive, complete palette.
Even adding an accent wall in exposed brick or stone will make your home feel eye-catchy and inviting.
Ensure to place neutral-hued furniture to further feel cohesive and in place.
Using in Bedrooms
This is personally something not my choice – but this off-white can play quite dramatic in your bedroom.
Since it appears slightly yellow – you can embrace a feeling of friendliness and vibrancy.
However, I highly recommend using this color in the kid's rooms or play areas where this color tends to play positively with your kids.
Furthermore, you can pick wood for the furniture frame and ample off-white linen to complement the paint color.
Adding a contrast with bold gray or blue would be a nice idea!
Navajo White in Kitchens
Kitchens in SW Navajo White will absolutely play traditional and timeless.
Apart from making your kitchen appear warmer and larger, it will never even go out of style.
You can best pair it with white backsplash tiles, white marble, and chrome-finish pull handles.
Using a lantern-style pendant light is something to look forward to!
Using on Exteriors
Especially for the Craftsman, Mid-Century Modern, and ranch-style homes, this paint on the exteriors is bound to add an enthusiastic vibe.
This color plays amazingly well with the red brick and brown or black accents.
For a contrast, you can even add cherry red or bold purple on the entry door for a focal touch!
Furthermore, if you have porches and columns – either choose gray or black paint or natural stone wainscotting.
I highly recommend this paint on the trims as well.
How to Best Sample This Color?
Here's my favorite tip when it comes to testing out a color like Navajo White – go and order a peel-and-stick sample from Samplize.
This little company has nailed down the best way to sample colors much more easily. Simply stick on a 12″ x 12″ square instead of having to get a small can of actual wet paint on your walls.
For a few bucks you get a big enough sized sample to evaluate anywhere you want to "try" on a paint color and any possible coordinating hues you like.
It's temporary, so move it around and test location and lighting options.
So, does this color review bring an inch closer to making the final decision?
By the way, if you want another off-white under the same name check out my guide on Benjamin Moore's Navajo White. Hint: It's a tad lighter and falls even more to the yellow side!
If you want to incorporate this warm white tone – go ahead and coat a fresh one!
And enjoy the elegance it introduces to your home!