You are probably an admirer of intimate grays and browns if you landed up here!
Well, Sherwin Williams Anonymous is a neutral dark-toned paint color with deep gray-green undertones.
Now you must be thinking that it definitely is not green, right? Well, true! But this color may appear green in certain lighting conditions.
Color theory is not as easy as it sounds – remember, each color has a story to tell!
And here I am to unveil them all!
So, if you are looking to add a sense of elegance to your home while deeply refining the look of your walls – let me introduce you to this perfect moody paint color from the manufacturer.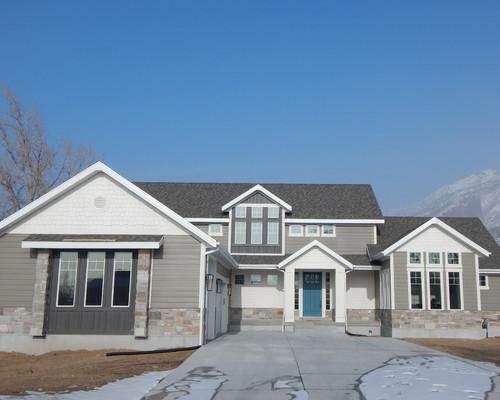 However, this paint color got its own where, how, and when! You need to closely observe this paint color before choosing to start painting.
Don't worry. I got your back!
In this article, I will help you figure out how, where, and when to use this paint color – along with the most important question – do you really need this color in your home?
So, keep reading and in no time – I assure you will be an expert! (Trust me, you will)
Sherwin Williams Anonymous SW 7046 Details and Specifications
Choosing a paint color is something more than what meets the eye!
Yes, you really have got to go through the underlying facts, theories, and basics before choosing a paint color for your space.
Trust me, it is not all about aesthetics!
Even though most of the homebuyers end up ignoring this section – but it is a must that you keep in mind various aspects of a paint color before choosing it.
So, first and foremost – remember to consider how dark or light the paint color is. And you will be able to identify if you have the Light Reflectance Value in hand.
(You can find this value behind the paint swatch or at the back of the paint strip)
So, the LRV of Anonymous is 20. (Which means it is somewhere between mid to dark tone)
Hence, based on this information can we figure out if it has to be used in a specific room or not.
If you want to see how Anonymous will look in your unique environment, I highly suggest ordering a peel-and-stick paint sample from Samplize here!
Other associated terms that you must acquaint yourself with are the RGB and HEX Values!
Red = 129
Green = 122
Blue = 110
HEX Value = #817a6e
Now that we have read through the color specifications, let's read on to some of the practical aspects and applications of this beautiful paint color.
How Does this Color Feel in a Space?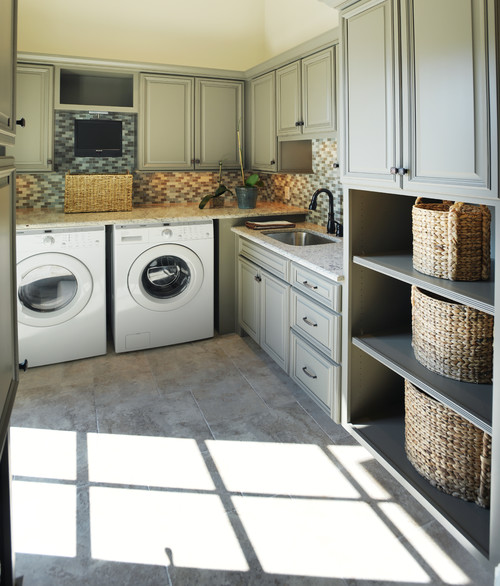 This paint color is bound to introduce an enclosed feel in your space by simply bringing your walls together and making the space look smaller than it is.
Since the paint color has low reflectivity, you should only use it in spaces that are apparently larger in size and comparatively more spacious.
Hence, this paint color is also a great solution to space-saving hacks!
Moreover, this paint color will further add a touch of sophistication and warmth to your space. So, if you are looking for a cozy touch – try this color out!
Also, remember that this paint color is absolutely timeless – so, even if you keep changing the appearances and design style of your homes – you need not replace this paint color every now and then! (A plus point)
How Does Light Affect the Color?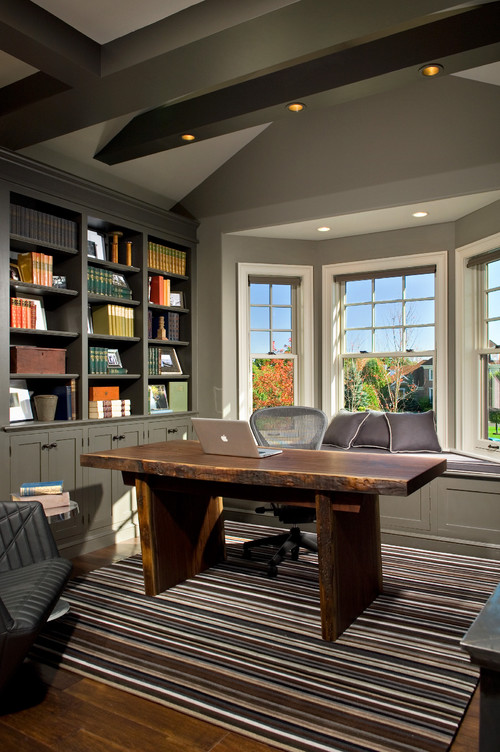 With no light – your paint colors have no purpose. So, firstly, analyze the amount of natural light pouring into your homes.
Is it too little? Too much? What is it?
Well, in this case, if you have ample natural light in your homes – this color would be good to go since it is going to shine off its true hue while making your space look bright!
Secondly, if you don't have ample natural daylighting – try to avoid the color as it is going to make your space look dull and boring!
Either way, artificial lighting can help you!
If you want to really see how this color will play in your space and with other colors, get some wall samples from Samplize.
What are the Best Coordinating Colors?
Now comes one of the best parts to talk about – color palettes and color schemes!
Since you are now planning to use this paint color in your home – I must tell you, choosing a cohesive color palette is important. (otherwise, your space might look all messed up)!
So, you could either amalgamate colors of the same family to create a monochromatic palette or choose a fun-loving contrasting color palette that creates a sense of depth in your space.
Firstly, I am going to enlist paint colors to be used for a monochromatic palette.
SW 7045 Intellectual Gray
SW 9171 Felted Wool
SW 7047 Porpoise – see my full guide on SW Porpoise!
You can definitely mix and blend all of them through paint colors, decorative accents, and upholstery!
Secondly, I am going to enlist paint colors to be used for a contrasting palette.
SW 6119 Antique White
SW 7043 Worldly Gray
SW 6106 Kilim Beige (learn more about Kilim Beige here)
It is important to note that the colors that best complement Anonymous are beiges, off-whites, greys, and in some cases taupes.
In the case of ceilings, trims, and moldings – I would recommend using SW Pure White to further refine the saturation in your space.
SW Anonymous Vs Similar Colors
Looking for an alternative is a recommended thing to do. However, you must know that the colors are never exactly the same – even if they look alike.
So, the two most similar paint colors to Anonymous are SW 9598 Solitary Slate and SW 7053 Adaptive Shade. Let's discuss to see if it is a good match for you or not!
Anonymous Vs Solitary Slate
With an LRV of 19, this paint color tends to look lighter than Anonymous.
Sharing quite some similarities, the only difference lays in the undertones.
This shade is more like brown-grey with hardly any green undertones when observed closely.
But this color definitely exhibits a warm appearance – so if you are located up in northern states – this color is definitely a recommendation!
Order a wall-stick sample of Anonymous here to try this color on for size.
Anonymous Vs Adaptive Shade
With an LRV of 21, this color tends to be a little lighter than the former.
With deep brown undertones – this is another timeless piece of the collection.
Grab stick-on wall samples of Anonymous and Adaptive Shade here to see how the color will look in your living spaces.
Where to Use Anonymous in Your Home?
You can use this paint color in homes where the areas are large enough to accommodate the depth of this paint color.
So, talking about the interior design styles, you can use this paint color in modern, contemporary, bohemian, farmhouse, and mid-century modern settings.
Let's discuss how to incorporate this paint color in your homes!
Anonymous in Living and Dining Rooms
Have a look at exposed SW Anonymous in the home tour of the traditional styled home (pictured above).
Absolutely yes! Rather you can play very creatively with this paint color in your common areas.
You can pair it with browns, greys, greiges, and taupes specifically. Furthermore, you can also add tinges of oranges or yellow to create a spark of joy in your space.
Don't feel hesitant if you have existing hardwood floors because it is a plus point with this paint color. In the dining rooms, you can amalgamate this color with softer tans and off-whites to create a flabbergasting appearance!
Use white sheer curtains and neutral upholstery and fabrics!
Using in Kitchens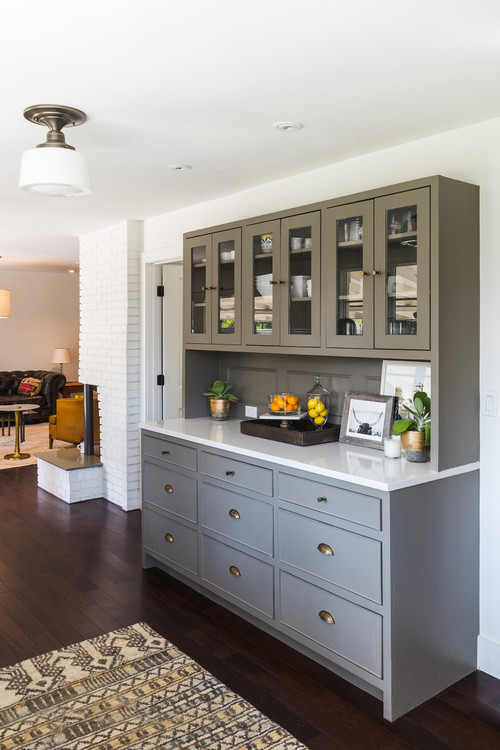 There is no better way to incorporate this paint color in kitchens if it is not on the cabinets.
If you have a large and spacious kitchen – using this paint color is definitely good to go!
On the other hand, you can pair it with a beige backdrop; match it up with your brown granite countertops, or team it up with a marble countertop, and chrome finish fixtures, drawers, and pull handles!
You could also go vice versa and let the airier kitchen play magic!
Anonymous in Bedrooms and Bathrooms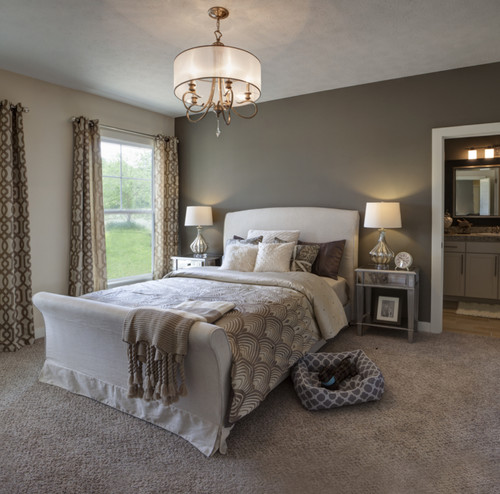 I always say, your bedroom is your most personal possession.
As such, it should really define you and what you want!
So, if you plan to use this paint color – make sure to only use it on the accent wall or the headboard wall.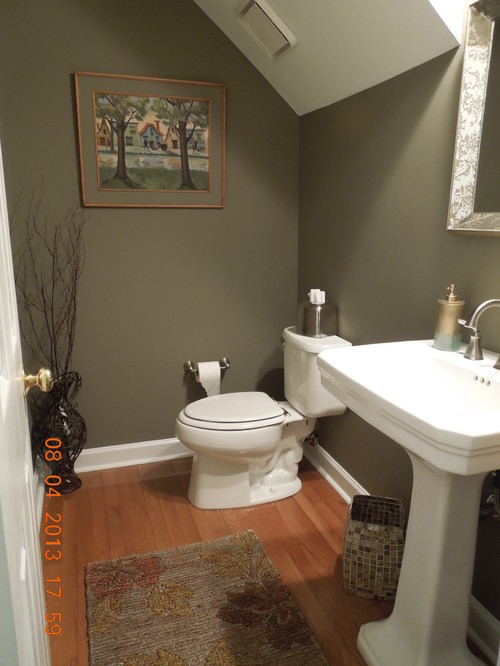 Furthermore, you can use bright chandeliers and knitted lampshades to add a natural context to your bedroom.
Make sure to only use this paint color if your space is large enough.
Using on Exteriors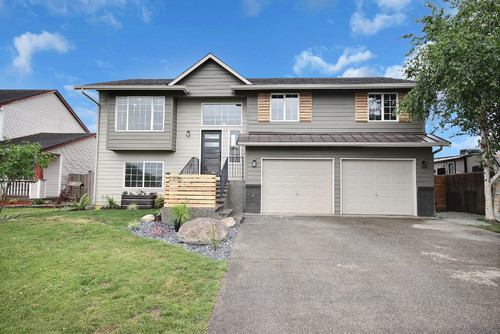 Playing with Anonymous on exteriors could be quite a tricky business.
You need to assure pairing it with lighter shades to create a cohesive yet attractive exterior color palette. So, keep in mind to use lighter beiges, off-whites, whites, and greys!
But a plus point is that you can use any shade of stone if you are planning to use it!
Rusts too wouldn't be a bad option.
How to Best Sample This Color?
I need to share my favorite tip for testing out a color like Anonymous – go over and order a peel-and-stick sample from Samplize.
These folks are nifty because they figured out a convenient way for us to sample colors way more easily. Just stick up a temporary square sample and forget the small jar of actual wet paint.
For only a few dollars you'll receive a perfect sized square you can stick up temporarily anywhere you want to ""try"" on a paint color and any possible coordinating hues you like. It's the best!
So, excited to have this in your homes? Do let me know your thoughts and reviews in the comments below!