One of the best timeless and classic off-white color options, Sherwin Williams Egret White is a perfect warm gray and taupe color falling on the very light end of the scale.
It's almost an off-white color that is a couple of shades lighter than actual taupe, warm gray, and greige paint colors.
If you're not a big fan of the white paint colors and rather are looking for an off-white with deep taupe/warm gray undertones, this is definitely something to check out!
It doesn't have any notable or dominant undertones, but under certain lighting conditions, you can expect a tinge of pink (but this isn't something to worry much about).
Other than that, this off-white color has the potential to add immense depth and color to your walls.
Not so much that it overwhelms! Great, right?
So, are you excited to know what Sherwin Williams Egret White has for you?
In this color review, we will discuss the various dos and don'ts and everything you need to know about SW Egret White.
So, let's get started!
Sherwin Williams Egret White SW 7570 Details and Specifications
There is an endless list of off-whites on the swatch. Some are true, some are cool, and some are neutral.
Some have pink undertones whereas some have a tinge of taupe, warm gray, gray, or yellow!
And let me tell you, it's the color details and specifications that determine the ins and outs of the paint color.
Furthermore, another terminology to come across is the Light Reflectance Value or LRV.
So, first and foremost, let me introduce you to the concept of Light Reflectance Values or the LRVs that determine how light or dark the paint color is.
You can easily find that value at the back of the Sherwin Williams paint swatch!
Here, in this case, the LRV of Sherwin Williams Egret White is 70.
And that means it falls on the medium to the lighter end of the scale!
(The greater the value, the lighter the paint)
It's not very light like SW Alabaster but holds certain undertones to add depth to the color.
Secondly, other important associated terms are the RGB and the HEX Values.
Red = 223
Green = 217
Blue = 207
Now, if you want to try out Egret White on your walls ahead of time, you can easily with a peel-and-stick square from Samplize. Give them a try now!
HEX Value = #dfd9cf
Now that is enough with the technical and scientific information, let's get started with the practical aspects of this warm gray off-white Sherwin Williams paint.
How Does This Color Feel in Space?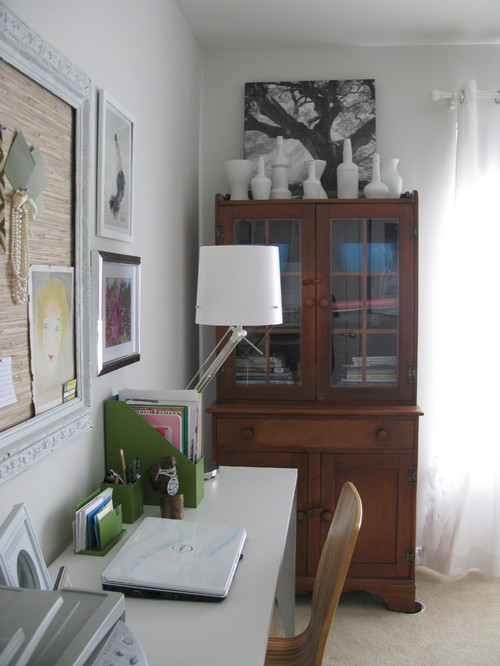 Sherwin Williams Egret White will undeniably offer a timeless and sophisticated touch to any space.
This color has a perfect touch of cool and warm undertones to give your space a perfect blend of both.
I highly recommend this paint color in a room that is even smaller in size or receives minimal natural lighting.
The calm undertones can easily make the space appear airy, large, and spacious.
Also, you can use this color with a fresh coat of white on the ceiling to further invite a refreshing vibe.
With minimal or dull lighting – this color will not feel TOO dark or flat.
How Does Light Affect the Color?
View this post on Instagram
Light – whether natural or artificial will always make this color further feel light, airy, and bright.
Especially if you have ample entering light – expect this color to wash off the undertones.
So, I always recommend my clients to experiment with the swatch under various lighting conditions to know the true hue of the color.
In the north-facing rooms, this color can potentially lean into the shades of gray. Whereas in the south-facing rooms, you must expect the color to appear slightly taupe or warm gray!
It's good to go in each compass direction so you always have an upper hand on this!
If you don't get the opportunity to play with natural light, let artificial lighting do the work for you.
In the case of wall sconces, pendant lights, and chandeliers – choose warm white or yellow depending upon the activities and function of the room.
Want to see what Egret White looks like in your own living space? Pick up a wall sample now from Samplize!
What are the Best Coordinating Colors?
Now comes one of the most awaited topics to talk about!
Yes, color palettes and paint palettes!
Especially with SW Egret White, you must be extra careful about what you pair this color with. Since it can play chameleon – you must pick neutrals as much as you can.
In this case, consider clean whites, deep blues and sage greens, teal blue/green, darker warm gray, and grays.
In terms of metallic accents, you must pick matte black, satin or polished chrome, and brushed nickel.
So, I am going to enlist the two most popular color schemes here – monochromatic and contrasting.
You could use any of them depending on the interior design scheme and your personal preference.
So, here are a few of the colors I would recommend for a monochromatic palette!
SW 7043 Worldly Gray
SW 7044 Amazing Gray – see my full review here
SW 7045 Intellectual Gray
On the other hand, here are a few of the colors I would recommend for a contrasting color palette!
SW 7004 Snowbound
SW 9129 Jade Dragon
SW 2848 Roycroft Pewter
If you're looking to pair with a shade of true white on the ceiling, trims, crown molding, and window frames – choose SW Pure White or SW High Reflectance White.
SW Egret White Vs Similar Colors
There are other available warm gray off-white paint colors that share similarities with this true one!
Two colors that are closely related are SW 7634 Pediment and BM OC-31 Fog Mist.
Let's see how they differ.
Egret White Vs Pediment
Sherwin Williams Pediment is a warm gray paint color with a very notable undertone – yes, it's pink/red.
With an LRV of 61, this color can readily feel light and airy – hence, falling on the lighter category.
If you're looking to add depth to the walls, this is a must-paint color to look at, over SW Egret White!
Order a stick-on sample of Egret White and Pediment to see what works best in your home.
Egret White Vs Fog Mist
Benjamin Moore Fog Mist is an off-white paint color with slightly lesser taupe undertone. It may also feel like a warm white color in certain lighting conditions.
With an LRV of 70.15 – this paint feels light, airy, and breezy – but with adequate warmth embedded.
Since digital screens can be deceiving, I highly suggest you get some actual samples of these two colors from Samplize. Buy here!
Where to Use Egret White?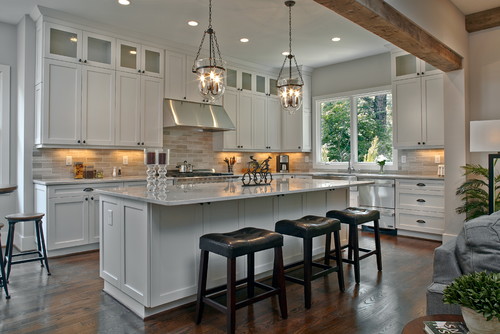 Sherwin Williams Egret White is a greige off-white color that can be considerably used on all the walls of your room.
Especially for interior design styles like modern farmhouse, mid-century modern, transitional, and Scandinavian – this color can make a beautiful statement.
Let's see where and how to incorporate it into your home.
Egret White in Living and Dining Rooms
View this post on Instagram
If you're planning to use SW Egret White in the living and dining rooms, consider a bold color like SW Peppercorn on the accent wall.
This will potentially offer a dramatic atmosphere with a sense of contrast. You can also do the same in the case of built-in shelves and cabinets.
Furthermore, pair with metallic textures like satin brass, matte black, or chrome on the lighting fixtures and artwork frames.
Your furniture could either be a shade of gray, tan, black, or white.
Around the fireplace, you could either play with clean white paint or natural stone in a cooler tone.
Using in Bedrooms
In the bedrooms, paint this color on all the walls to achieve a calm and subtle atmosphere.
Pair this with whites on the door and window frames and black on the furniture frames.
This color works for smaller rooms with not ample natural light entering.
You must choose metallic textures like oil-rubbed bronze or matte black on the lighting fixtures and furniture frames.
Medium to dark hardwood floors would work the best!
Egret White in Kitchens
Egret White could either be used on the cabinets or the backdrop wall! Yes, even for smaller kitchens, this color would work and offer a timeless experience.
You can pair it with matte black pull handles and lighting fixtures or any hardware. Avoid satin brass or rose gold here.
Your countertop stone could either be light gray, off-white, or black.
And lastly, choose bright white backsplash tiles to further enhance the appearance of your kitchen.
Using on Exteriors
Especially for the Coastal, Industrial, and ranch-style homes, this paint on the exteriors is bound to add a timeless appeal. Greige can look much lighter and beige/gray outdoors depending upon the compass directions.
You can play with Spanish rust red or gray/black interlocking tiles on the roof and crisp white paint for the trims and moldings, door and window frames.
Furthermore, if you have porches and columns – you can consider choosing a darker color like black or navy blue.
For the entryway door, choose contrasts with mustard yellow or coral pink.
Great Paint Sample Tip!
Here's my favorite tip when it comes to testing out a color like Egret White – go and order a peel-and-stick sample from Samplize.
These guys figured out a great way to sample colors much more easily. Simply stick it up instead of having to get a small can of actual wet paint.
For a few bucks you get a nice sized square to throw up temporarily anywhere you want to "try" on a paint color and any possible coordinating hues you like. Too cool!
So, how do you want to use this color in your homes? Interiors or Exteriors?
Now that you have all the secrets – are you excited about painting your home in Egret White?
Should there be any questions or thoughts, let us know in the comments below!