Greige offers the best of both worlds – the beauty of gray as well as beige.
So, if ever you're bored of the subtle beiges and crisp grays – it's time that you explore some greige swatches.
I have experienced this a couple of times with my E-Design and Color Consultation Clients.
Some are simply never satisfied with the array of ultra soothing beiges or icy-chill grays – and that's when greiges come into the picture.
They are neither too cool nor too warm, rather a perfect blend of the two-color categories.
So, today – I'm going to throw some light upon one such calming and characteristic Behr greige paint color.
View this post on Instagram
Behr Wheat Bread is exactly the color of classic wheat bread – it's a medium-toned greige paint with a hidden gray and beige-like undertone.
That said, it's not strictly so, because it always depends upon the time of the day and your lighting situation!
In all, this color appears crisp and clean and can ultimately bring the magic of late season rolling wheat fields indoors.
So, are you ready to learn what this greige paint color has for you?
In this color review, I'll cover it all – what lies beneath this paint color, how it looks, colors to coordinate with it, dupes and plenty of inspiration photos.
So, sit back, relax, and enjoy the journey to Behr Wheat Bread!
Behr Wheat Bread 720C-3 Details and Specifications
Greiges, beiges, warm grays, and tans can all be quite confusing!
It's the undertones that vary them all.
Especially with the greiges that are a perfect blend of gray and beige – you'd exactly come across two major varieties. The one with a gray base and the one with beige!
Let's take a look first at this color's Light Reflectance Values or the LRVs that tell us how light or dark the paint color is.
You can easily find that value on the Behr website.
Here, in this case, the LRV of the Behr Wheat Bread is 56.
And that means it falls on the medium to the lighter end of the scale.
(Remember, the greater the value, the lighter the paint – on a scale of 1-100)
Also, just in case you wonder where to find the Behr decks – well, simply visit your nearest Home Depot store!
Secondly, other important associated terms are the RGB and the HEX Values.
Red = 205
Green = 196
Blue = 183
HEX Value = #cdc4b7
Since we have discussed the technical and scientific information, let's get started with the practical aspects of this greige Behr paint.
How Does This Color Feel in a Space?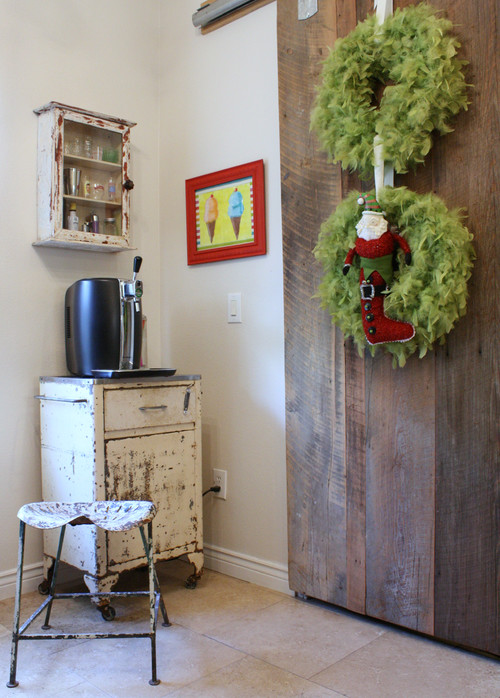 Behr Wheat Bread can appear quite creamy yet sophisticated, warm, cozy, and comfortable. More so than one of it's cousins, Behr Graceful Gray.
Majorly, this color can be affiliated to a warmer vibe – thus, making your space feel an inch closer to warmth and comfort.
So, if you reside in a colder region like the northern states, you can use this paint color to make your space feel extra warm and welcoming!
Also, this color is equally responsible for making your space feel lively, large, and friendly.
Yes, it can create an illusion of pushing the walls away to create an enhanced corner.
How Does Light Affect the Color?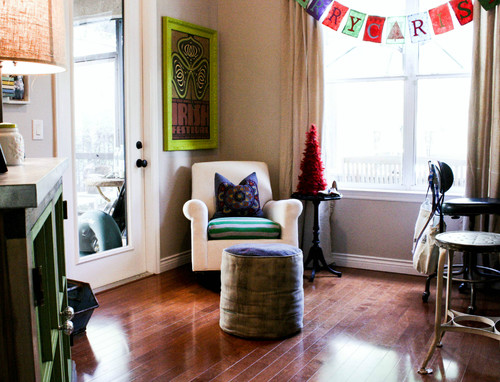 Depending upon the compass directions and the view of the outdoors the appearance of this greige may vary.
So, what's the size of your windows? What are the compass directions? Do you see a lot of trees outside? Is there a backyard or an accessible road?
Well, all these factors can majorly affect how the greige will appear in your room.
First and foremost, in the north or east-facing rooms, this color is bound to make your space feel cool and calm. The paint color is quite likely to detect a gray undertone here!
On the other hand, in the south or west-facing rooms, the paint color will appear more like beige paint color. (Warm and cozy)
Furthermore, it's also important to note the view from the windows. If there's a large lawn, expect a tiny green undertone!
What are the Best Coordinating Colors?
Creating color palettes for greiges might not be as easy as it may seem.
And I say that with absolute confidence.
You simply can't pair any random hue with the other. And, if you have a great command of the color wheel, it's like a cherry on top.
Behr Wheat Bread can be best paired with browns, blacks, creamy whites, shades of blues, plums, and greens, and tans.
However, you must remember to be very careful when pairing them – so as to avoid making a mess!
Also, if you are planning to introduce material and metallic accents through floating shelves, chandelier, artwork frames, and furniture frames – remember to add tinges of matte black, chrome, or brushed brass. (Brushed brass is quite a trend)
Discussing further, you have the option to choose from either a monochromatic or contrasting color palette!
Here are a few of the colors I would recommend for a monochromatic color palette!
MQ2-37 Eiffel For You
PPU5-06A Light Truffle
PPU5-01 Espresso Beans
Here are a few of the colors I would recommend for a contrasting color palette!
S130-1 Beloved Pink
S560-3 Noble Purple
75 Polar Bear
For your ceilings, trims, and moldings – you can use Behr Ultra Pure White as it is a true white paint and will further protrude the original adjacent hue.
Behr Wheat Bread Vs Similar Colors
Picking similar colors isn't challenging as far as you know what exactly you want!
They won't be exactly the same – however, will differ in the undertones or reflectivity.
So, the two closely related colors are BM 989 Alphano Beige and SW 9611 Minimalist.
Let's see how all of them differ.
Wheat Bread Vs Alphano Beige
Benjamin Moore Alphano Beige is a feminine shade of greige with a deep pink or violet undertone.
This color can be used to warm up your homes and create a cozy atmosphere.
With an LRV of 54.55 – thus, equally bold and heavy!
Wheat Bread Vs Minimalist
This rare SW paint color shares a ton of similarities with Behr Wheat Bread.
It has an LRV of 52 – thus, comparatively darker than the former paint color.
This paint has a tinge of pink and beige to it with very minimal gray – so it's important to prioritize your preferences!
Where to Use Wheat Bread?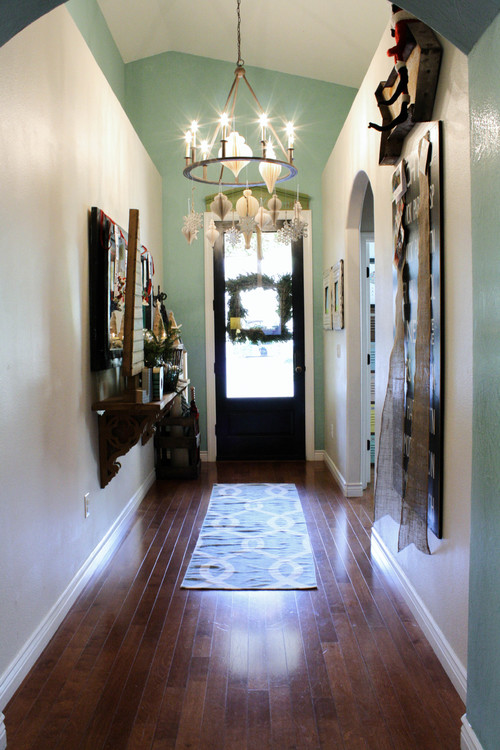 Behr Wheat Bread is a soft and warm greige paint that can effortlessly make your room appear more welcoming and cozy.
With the versatility of this paint, you can consider using it in every corner of your home.
Whether it's the kitchen, exterior walls, bedroom walls, trims, moldings, or even the wall paneling – this color would play flawless.
So, let's see where and how to incorporate this color into your home.
Wheat Bread in Living and Dining Rooms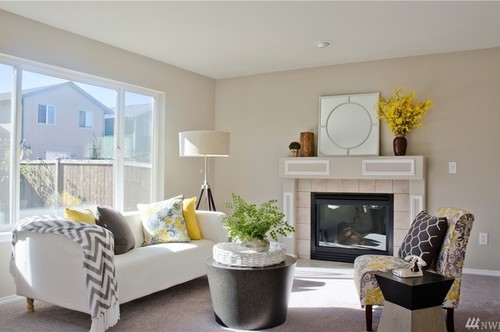 This paint looks phenomenal on the walls of your living and dining room. You can best add this paint to make the space feel warm and cozy.
It pairs best with crisp white on the ceilings, moldings, and trims.
Secondly, in terms of the material palette – you must choose to add ample wooden textures and matte black metallic tints.
You have the option to choose crisp white sheer curtains to further allow a sense of airiness to the room.
Using in Bedrooms
View this post on Instagram
I would love the feel of this soft and warm greige neutral in the bedrooms – and especially if you crave a vibe like this!
You can further add blues as accents to give your bedroom a perfectly complete look.
I would encourage adding natural textures like rattan, wicker, jute, and cane in the form of woven baskets, rugs, and planters.
Lastly, adding a couple or two of fresh indoor plants would truly lead a very long way!
Wheat Bread in Kitchens
View this post on Instagram
It's time to give a friendly greige makeover to your kitchen.
With the help of Behr Wheat Bread on the walls, you can achieve an utmost welcoming and delightful aura – especially if cooking is your passion.
So, don't hold back from using this color on the cabinets.
I highly recommend adding clean whites with the help of backsplash tiles, countertop, and backdrop paint.
Lastly, don't hold back from rustic wooden textures with the help of floating shelves, island table finish, and artwork frames.
Using on Exteriors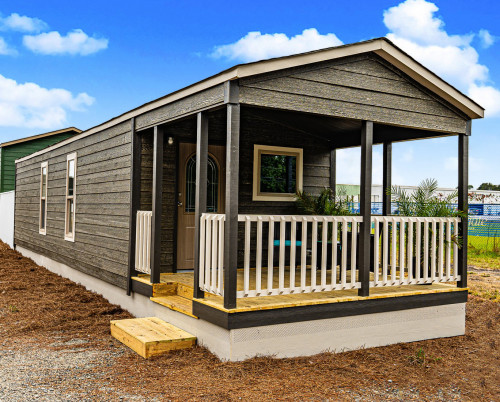 This color can be used in most of the exterior design styles – whether contemporary, modern, colonial, ranch-style, and mid-century modern exterior design style.
You can either add blacks or even a tinge of white to complete the exterior palette.
For the exterior doors, windows, and shutters – you can pick a quirky mint green or soft blue paint color that can easily blend in.
Otherwise, for a contrasting touch, add pops of electric blues, red, or bronze on the entryway door.
In the case of columns on the patio and porch – you can use natural stone wainscotting to add an authentic detailed character to this facade!
So, how do you plan to use this color in your home?
Kitchen cabinets or focal console tables? Living room or bedrooms?
Well, trust me! You'll really enjoy using this color in your home. It just works with so many themes and styles while staying in style.
Should there be any questions or thoughts, let me know your thoughts in the comments below!