If you have an eye for it, you'll observe a wide array of differences in all the kinds of white paint colors on Behr's fan deck.
From cool to warm with either pink, yellow, blue, green, or gray undertones – the whites are simply very confusing at times.
And one such notable example is Behr Shoelace that stands in the 'warm' category with a very strong neutral undertone.
Yes, homeowners seem to truly adore this paint color due to the fact that it neither possesses pink nor yellow undertones.
It's quite balanced – which makes it one of the most popular white paint colors by Behr.
So, are you looking to consider this paint in your home?
Let me tell you – it's an unregrettable off-white paint! You would want more and more of it.
Don't worry – in this color review, I will elaborate on the do's and don'ts along with other inspirations to use this color in your home.
Moreover, this off-white defines utmost sophistication, timelessness, and versatility.
So, whether or not you have an interior design style specification, this paint color will prove to be one for all.
Let's get started!
Behr Shoelace OR-W13 Details and Specifications
What is it that differs cool white paint from warm white paint?
Well, it's the details and specifications associated with a paint color.
Before you choose a paint color for your home, you must analyze the underlying theories and facts.
And that is what will help you make informed decisions.
Truly, this is one of the most important aspects that you need to consider!
So, first and foremost, let me introduce you to the concept of Light Reflectance Values or the LRVs that determine how light or dark the paint color is.
You can easily find that value on the Behr website.
Here, in this case, the LRV of the Behr Shoelace is 78.
And that means it falls on the medium to the lighter end of the scale. (Mainly, lighter)
(Remember, greater the value, lighter the paint – on a scale of 1-100)
Also, just in case you wonder where to find the Behr decks – well, simply visit your nearest Home Depot store!
Secondly, other important associated terms are the RGB and the HEX Values.
Red = 234
Green = 228
Blue = 217
HEX Value = #eae4d9
Since we have discussed the technical and scientific information, let's get started with the practical aspects of this warm white Behr paint.
How Does This Color Feel in a Space?
Behr Shoelace is a paint color that can definitely be considered in your home.
This off-white is neither too warm to make the room feel uncomfortable nor too cool to make it chilly and crisp.
Well, just the right amount of balance makes this paint color a number one choice for homeowners.
Moreover, it's a given that this paint color is bound to make your room feel quite lively, airy, and welcoming!
And don't forget – the clean and sleek look of this paint is something you can't ignore.
When you have this paint on the walls, your room is bound to look larger (also since it will reflect most of the incoming natural light).
How Does Light Affect the Color?
Natural light (when hitting the walls) will make this white paint protrude its true undertone.
And that's why – it's important to examine the paint swatches in various lighting conditions to determine what the color will truly feel and look like.
Secondly, this white paint can slightly differ its appearances in various rooms facing various directions.
Well, the north-facing rooms have cold and chilly blue incoming light – which can make the room feel colder during certain times of the day.
On the other hand, in the south and west-facing rooms, the same paint color can appear warmer and cozy.
Another pro tip: the paint color should be considered keeping in mind the functionality of the room!
What are the Best Coordinating Colors?
This is one easy color to work with!
And I say that with absolute confidence.
You simply can't pair any random hue with the other.
And moreover, if you have a great command of the color wheel, it's like a cherry on the top.
So , this color will pair beautifully with blues, greens, browns, greiges, warmer grays, and even rusts and burnt oranges.
Also, if you are planning to introduce material and metallic accents through floating shelves, chandelier, artwork frames, and furniture frames – remember to add tinges of rustic wood, matte black, and brushed brass.
Discussing further, you have the option to choose from either a monochromatic or contrasting color palette!
Here are a few of the colors I would recommend for a monochromatic color palette!
Here are a few of the colors I would recommend for a contrasting color palette!
M200-3 Sunset Drive
PPU25-18 Shutter Gray
PPU25-10 Soft Secret
For your ceilings, trims, and moldings – you can use Behr Ultra Pure White as it is a true white paint and will further protrude the original adjacent hue.
Behr Shoelace Vs Similar Colors
Picking similar colors isn't challenging as far as you know what exactly you want!
They won't be exactly the same – however, will differ in the undertones or reflectivity.
So, the two closely related colors are SW 8917 Shell White and BM CC-70 Dune White.
Let's see how all of them differ.
Shoelace Vs Shell White
These two paint colors share a ton of similarities.
From undertones to light reflectivity, the characteristics shared are quite likewise.
However, the latter paint color can sometimes display a slightly warmer undertone – but the difference is truly quite minor.
With an LRV of 83 – this paint color is quite light and highly reflective as compared to the other.
Shoelace Vs Dune White
Another similar color to have an eye on is Dune White by Benjamin Moore.
With an LRV of 81.62 – the paint color is slightly deeper than SW Shell White and falls somewhere between the reflectivity values of the two above-mentioned paint colors.
This versatile color is equally warm and comforting – and that's why you must use it with blues or steel grays to further bring out the best.
Where to Use Shoelace?
Behr Shoelace is a pretty warm-toned paint color that offers just the right amount of balance and depth in a room.
Whether it's the kitchen cabinets, walls of the rooms, exteriors, or furniture frame – this color will always prove to be unregrettable.
So, let's see where and how to incorporate this color into your home.
Shoelace in Living and Dining Rooms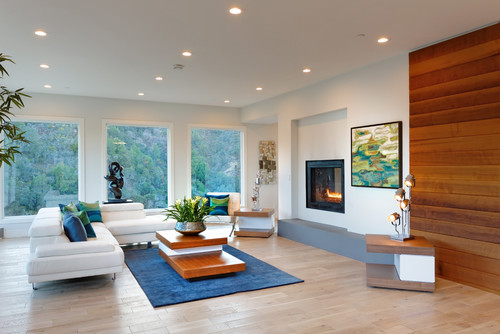 Behr Shoelace can be used as a base on all the walls of your living room as well as the dining room.
It feels creamy at times – sometimes, making the walls of your room feel enclosed and cozier.
It's best to pair this off-white neutral with rustic wooden shelves, rattan or wicker baskets, and an appropriate amount of glass on the tables.
When talking about a color palette, I highly recommend infusing shades of rust, blue, and mustard to create a mid-century modern design.
Lastly, if you have a fireplace, try incorporating warm gray or greige natural stone to further finish the look.
Using in Bedrooms
This is a great color recommendation for the bedrooms.
Unless you reside by the beach or in an extremely warm area, it's important to have a warm and welcoming paint color for the bedroom.
Not only does it feel calm, cozy, and relaxing but also it is easier to pair with an eye-catchy color palette.
So, you can consider picking a dark paint color like cobalt blue or pewter green and further pair it with Behr Shoelace on the adjacent walls.
Don't forget – walnut woods will always play fundamental here.
Shoelace in Kitchens
Especially for Modern Farmhouse and French Country kitchens, this off-white neutral plays a great role on the cabinets as well as the backdrop walls.
You can either choose an all-white kitchen backdrop or slightly alter the design into transitional and pop up shades of blue, gray, or green on the lower cabinets.
To further make it appealing, add golden-tinted pull handles and knobs along with chrome or matte black fixtures!
On the other hand, if you plan to choose pinewood cabinets, you can still pick this color for the backdrop wall.
Using on Exteriors
This versatile off-white color can be used extensively without worrying much about the style or climate.
You can choose a blend of warmer grays, crisp white, and browns on the fascia, gutters, downspouts, and the soffit.
For the exterior doors, windows, and shutters – you can pick a bold brown, taupe, or greige paint color that can easily blend in.
Else, for a pop of contrast, don't hold back from bold blue, rust red, or sage green.
In the case of columns on the patio and porch – you can use natural stone wainscotting to add an authentic detailed character to this facade!
So, how do you plan to use this color in your home?
Kitchen cabinets or focal console tables? Living room or bedrooms?
Well, trust me! You would never regret using this color in your home. It's timeless and versatile!
Should there be any questions or thoughts, let me know your thoughts in the comments below!