The most cheerful yet bold and authentic blue on the palette – avid DIY homeowners everywhere have made Sherwin Williams Indigo Batik as one of their more adored blues.
And you know why?
Well, the kind of charm and royalty exhibited by this paint color is absolutely flawless!
And along with that, the color is known to be extremely timeless – so, you might not have to think twice before using it.
But before we get more and more into this one – let's first discuss all the basics.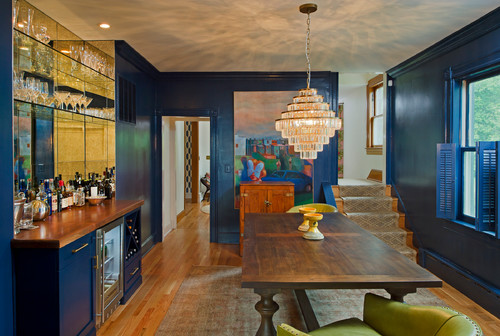 This dark-toned blue exhibits a tone like navy that is bound to make your space look majestic and magnificent.
So, if you are planning to specify this paint color in your home – I would say definitely yes! But you need to take care of a few aspects such as how the color may appear in your space and if it really is a good fit in your home's interiors/exteriors or not.
Well, don't worry. I got your back!
In this color review, I will help you understand the basics about IB and how you can best optimize using it in your homes.
So, let's get it started!
Sherwin Williams Indigo Batik SW 7602 Details and Specifications
A bold and daring paint color like Indigo Batik has tons of details and specifications that you must need to know – before choosing it for homes.
Remember, no two colors are exactly the same – even if they 'appear' similar – hence, there are certain values that differentiate those two colors.
And I am here to disclose the value!
First and foremost, consider the Light Reflectance Values or LRV that helps in determining how light or dark the paint color is!
(You can easily locate this value at the back of the paint swatch)
So, the LRV of Indigo Batik is 8! Which means it is a pretty dark-toned paint color. (Remember, the lesser the value – the darker the paint color)
One GREAT way to test a paint color to see what it'll do in your own home, is to order a sample from Samplize. You can pick one up for Indigo Batik!
Secondly, other associated terms are the RGB and HEX Values that help in determining how the paint color is made of.
Red = 62
Green = 80
Blue = 99
HEX Value = #3e5063
Now enough with the technical and scientific information, let's get started with the practical aspects of this beautiful and timeless color.
How Does this Color Feel in a Space?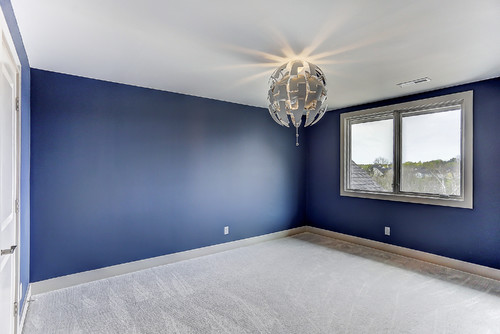 Well, this color feels absolutely luxurious, royal, majestic, and bold when used in a space.
The tinge of saturation in the paint color gives it a luxe look and that is why this paint color is highly used in large mansions and hallways.
Due to the low reflectivity of the paint color, it tends to look enclosed while making your space appear smaller than it is!
Yes! That's true – and that's why I wouldn't recommend this paint color in extremely small spaces.
For southern as well northern (mainly any climate region) can incorporate this paint color in their homes. It definitely is a perfect fusion of warm and cool at the same time.
How Does Light Affect the Color?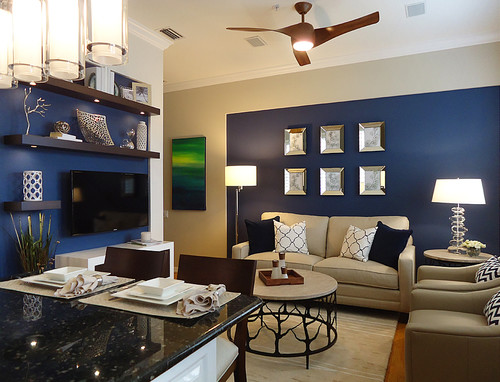 Well, let me tell you, light and paint colors go hand-in-hand!
They have a perfect spark together in creating a desired aura in the space. So, it is a very simple concept – the more the light in your room – the lighter and brighter will the paint color appear.
In this case, if your room receives ample natural light – I would recommend using it since it will make your space look enlarged. The paint color may appear somewhat like SW Bracing Blue!
On the other hand, in the absence of natural light, this paint color may appear much darker – somewhat like almost blue-blacks!
If you want to really see how this color will play in your space and with other colors, get some wall samples from Samplize.
What are the Best Coordinating Colors?
So, now that you are feeling confident about using this paint color – let me suggest a few coordinating color palettes to go with it!
You can either choose from a monochromatic or a contrasting color palette in a space.
To make it simpler, blues are a great fit with goldens (for a royalty touch), or could be off-whites, whites, greys, mauves, browns, and greiges (for a subtle touch).
To name a few, have a look here for a monochromatic palette:
SW 9151 Daphne
SW 6242 Bracing Blue
SW 6243 Distance
On the other hand, for a contrasting palette, I would recommend the following:
SW 6378 Crisp Linen
SW 9023 Dakota Wheat
SW 6246 North Star – study more about North Star here!
In the case of ceilings, trims, and moldings – I would recommend using SW Pure White to further exhibit a creamier refined look or else if you want a crisp look, choose SW High Reflectance White.
SW Indigo Batik Vs Similar Colors
There are a couple of similar colors on the palette – but remember, no two colors are exactly the same!
Even though I would highly recommend this particular paint color for your home – you may still look through SW 2739 Charcoal Blue – see my review and SW 7615 Sea Serpent – see my review, as the perfect alternatives.
Let's see if any of them is a great fit for you!
Indigo Batik Vs Charcoal Blue
With an LRV of 6, this paint color is comparatively darker than Indigo Batik. Well, the only difference is the lightness as well as undertones. Charcoal Blue appears to be slightly blue-black in the absence or excessive lighting conditions.
So, if you are looking for a very daring atmosphere in your homes, Charcoal Blue would make a good match! Moreover, you can consider the same contrasting color palette I recommended for Indigo Batik.
Order a wall-stick sample of Indigo Batik here to try this color on for size.
Indigo Batik Vs Sea Serpent
With an LRV of 7, Sea Serpent is slightly darker than Indigo. With deep navy-blue undertones, this paint color tends to add a dramatic factor to a space.
This paint is more subtle than being royal or luxurious! So, it is better to choose subtle tones as complementary!
Grab sample stick-ons for Indigo Batik and Sea Serpent here to see how the color will look in your living spaces.
Where to Use Indigo Batik in Homes?
There is no way I would say no to it!
Indigo Batik is definitely a YES in homes that are comparatively larger in sizes with a touch of royalty and magnificence!
Whether your home is Modern, Mid-Century Modern, Farmhouse, or Contemporary – this paint color makes a great option. For coastal interior design style, I would recommend using this paint color only in little tinges!
Let's see how you can incorporate it in homes.
Indigo Batik in Living and Dining Room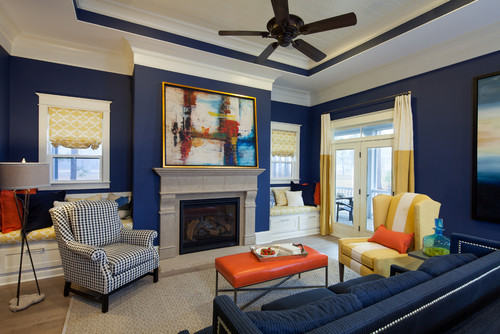 So, if you have a great size and shape of the living and dining room – you can absolutely use this paint color. It is also a good fit for living rooms and hallways with double heighted ceilings.
Additionally, you can pair it with either white or grey sheer curtains, neutral-toned upholstery, lush hardwood floors, and slight golden-tinted accents in chandeliers and table lamps!
It's also a wonderful wall color to go with gray floors of any kind or style.
Just in case if you have a focal fireplace wall – you can surround it with black marble or tiles and further add a touch of luxe to the space.
For a cozy touch – I would recommend adding off-white neutrals!
Using in Kitchens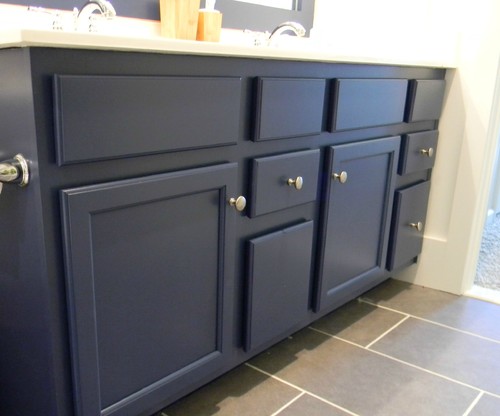 Kitchens would be a great place to show off some Indigo love.
You can paint the cabinets in this paint color and let the backdrop wall be in white or off-white or even go vice versa.
Moreover, choose golden pull handles and a white veined marble countertop to achieve a refined look.
However, it is important to first analyze the space and its size and shape – if you have an open concept kitchen or it is considerably large – you are good to go!
Indigo Batik in Bedrooms
Bedrooms in Indigo Batik are simply wow!
You can pair it with greys, whites, and off-whites and use mauves and yellows as accents through throw pillows, upholstery, sheer curtains, or pendant lights.
For best results – I would recommend painting only the focal wall in this paint color to truly feel the true hue. And that wall could be the headboard wall!
Using on Exteriors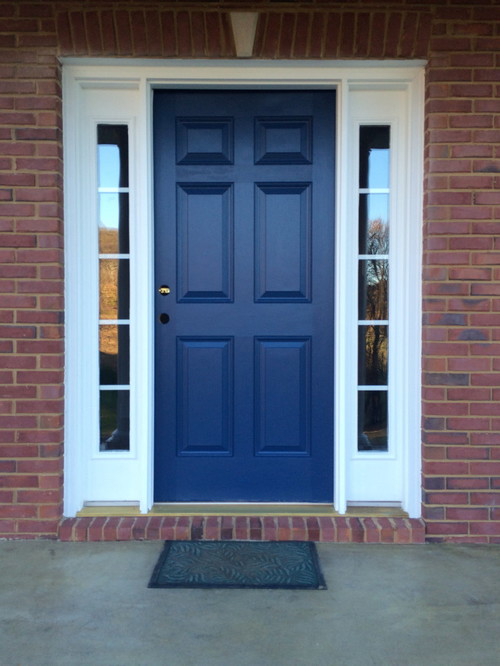 Indigo Batik is also a great fit for your home exterior palette!
You can pair it with whites and off-whites on trims, decorative moldings, and door and window frames. Or else, do the opposite!
In the case of stone wainscoting – choose grey or travertine stone to give a perfect accent to your home exterior palette.
How to Best Sample This Color?
When it comes to colors like Indigo Batik, which can show in many different ways, you should definitely order a peel-and-stick sample from Samplize.
These folks came up with a genius way to sample real pain without having to go to the store, pick up a can, then paint it on.
For not much money you get a good sized square to put up anywhere in your house where you want to "try" on a paint color along with any possible coordinating hues you like. Love this!
So, how do you want to use this color in your homes? Interiors or Exteriors?
Now that you have all the secrets – are you excited about painting your home in Indigo Batik? Should there be any questions or thoughts, let us know in the comments below!