Are you looking for some inspiring Christmas living room décor ideas?
Do you want a cozy, comfortable space for the family to snug around in the cold winter or an elegant, exquisite area to invite guests and share the season's joy?
We've got some ideas for you to work on, within an affordable budget and with more time for the family to collectively do some DIY-ing.
1. The Classic Corner
Visit Source: kelleynan.com
Who is in for some rich looking living room decking up with fewer dollars sneaking out from your pocket?
Try this classic decoration idea from Kellynan under the subtitle, 'GREAT ROOM', with a live green tree, some present boxes filled with some inexpensive ornaments and a few baskets or bowls you already have handy.
The tree is not overdone with colorful ornaments but some deep red mixed with subtle glittery ornaments. These added to the fairy lights can create the classiest looking tree for your living room.
In the tutorial, she has explained about some present boxes which can be loaded with some filler ornaments you have saved up in your Christmas box.
2. Vintage Enchantment
Visit Source: vintagesparklechic.blogspot.com
When I saw the VintageSparkleChic's Christmas décor, the first image that flashed through my mind was an old magic cottage, with clocks that could speak and teacups that could fly.
The room is filled with collectibles that look really rustic. This idea will spark that up-cycling artist in you and start looking for all the old and discarded stuff lying in the attic.
Simple things like burlap sacks, unused wood crates and chipped doors that look too eerie for a normal day is arranged so beautifully to create this enchanted little space for Christmas.
The sparkly white tree adorned with some big ornaments is an added spell to this holiday wonderland.
3. Bringing Back the Colors
Visit Source: lizmarieblog.com
Colors bring much cheer to us at all times. This Christmas, we can fill the outside of our homes with a lot of different colors.
The wonderful combination of red, green and white can bring on us that urge to sing a carol and hop around with the season's cheer.
Some cozy, comfy white pillows with few red and green plaid pillows and some word pillows with white letters on red make your couch or sofa look more snuggly than ever.
Stockings hung above the fireplace and red tree ornaments placed around them give an extra charm to the room.
The live greenery adds to the life in your living room making you smell the snowy forest come to cover your home.
Check out LizMarieBlog for more details on this season's decoration idea for your living room and make yourself a dreamy space to hang out with family and friends.
4. Whimsical World of White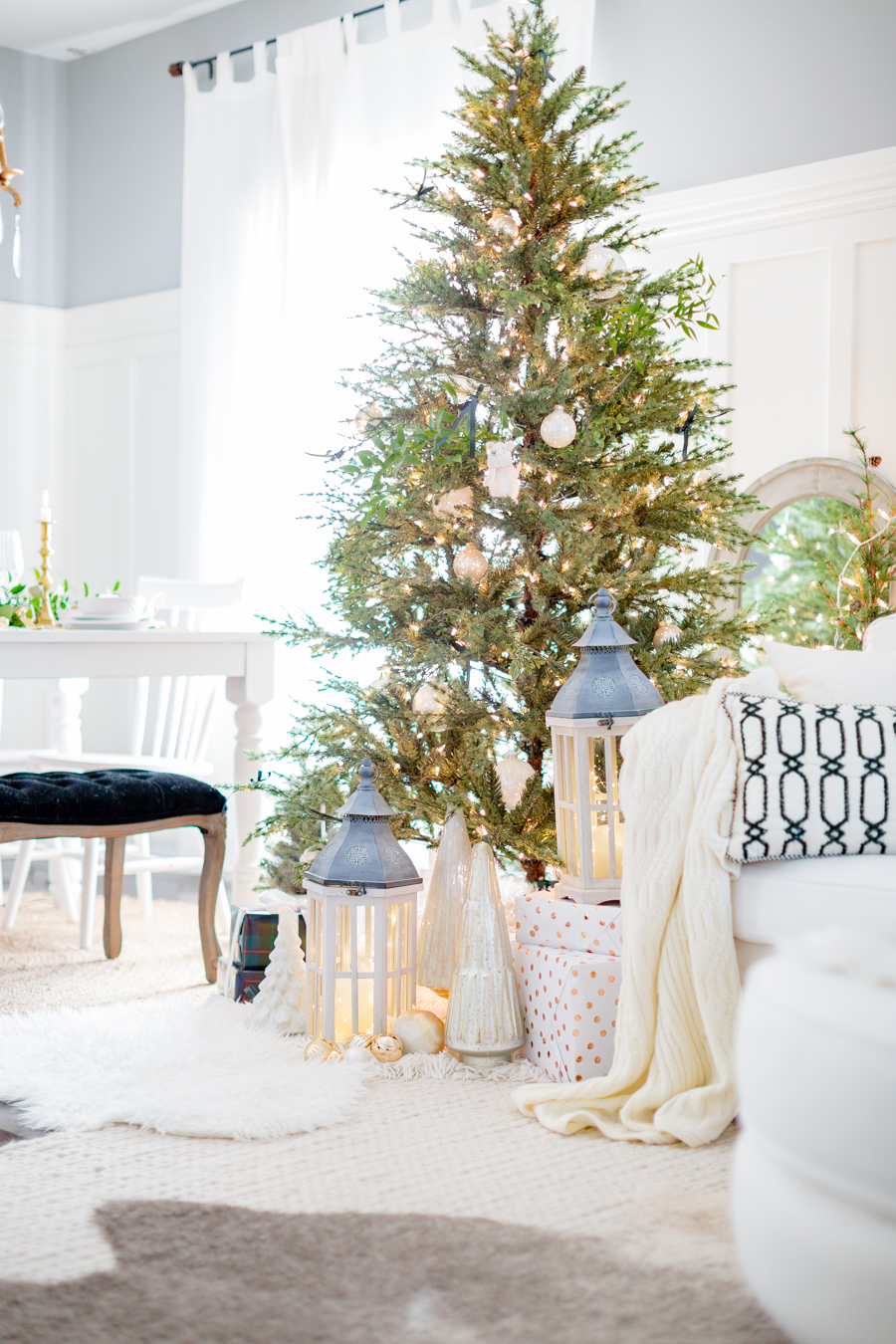 Visit Source: craftberrybush.com
White can be quite tricky if you've got little ones running around but it can transform your living room into a delightful place in the cold weather.
Making the best contrast with plain white can be another task but this article from CraftBerryBush can give you the best tutorial to transform your living room into a winter paradise.
The Jasper Fir Christmas tree is mostly left free of ornaments except for the few scattered here and there.
The bottom part of the tree is adorned with lanterns that can be filled with fairy lights or candles.
Tabletops can be covered with white linen or fur coverings and topped with a subtle bamboo weaved basket filled with lightly painted ornaments and fresh green branches.
5. All Aglow
Visit Source: thefrugalhomemaker.com
Thefrugalhomemaker's living room decoration for Christmas is filled with lights and candles.
Tables, shelves and mantel tops are all adorned with beautiful glow of various kind.
The mantel is added with a DIY art piece with all the season's colors.
The candle jars are covered with sweater wraps and the tree is decked with burlap and red ribbons, berries, pine cones and the most exquisite scented ornaments.
All the light send out the season's greetings from our home.
ALL THINGS DIY
The holiday season is the best to bring out the crafting skills in you and your kids.
It's also the perfect way to get into some family time with creative ideas. DIY ing brings down the blow Christmas decking up can bring on your savings.
6. The Tree
Check out KnockOffDecor for some real creative Christmas tree ideas which can make use of a lot of unused things lying around the house.

Visit Source: knockoffdecor.com
Now if you've got a beautiful traditional pine tree in store, here are some ways to decorate it with your own craft.
Try the jingle bells from TheGirlCreative with the UnusuallyLovely's colorful confetti balls and the scrap ribbon tiny trees from FirefliesandMudpies.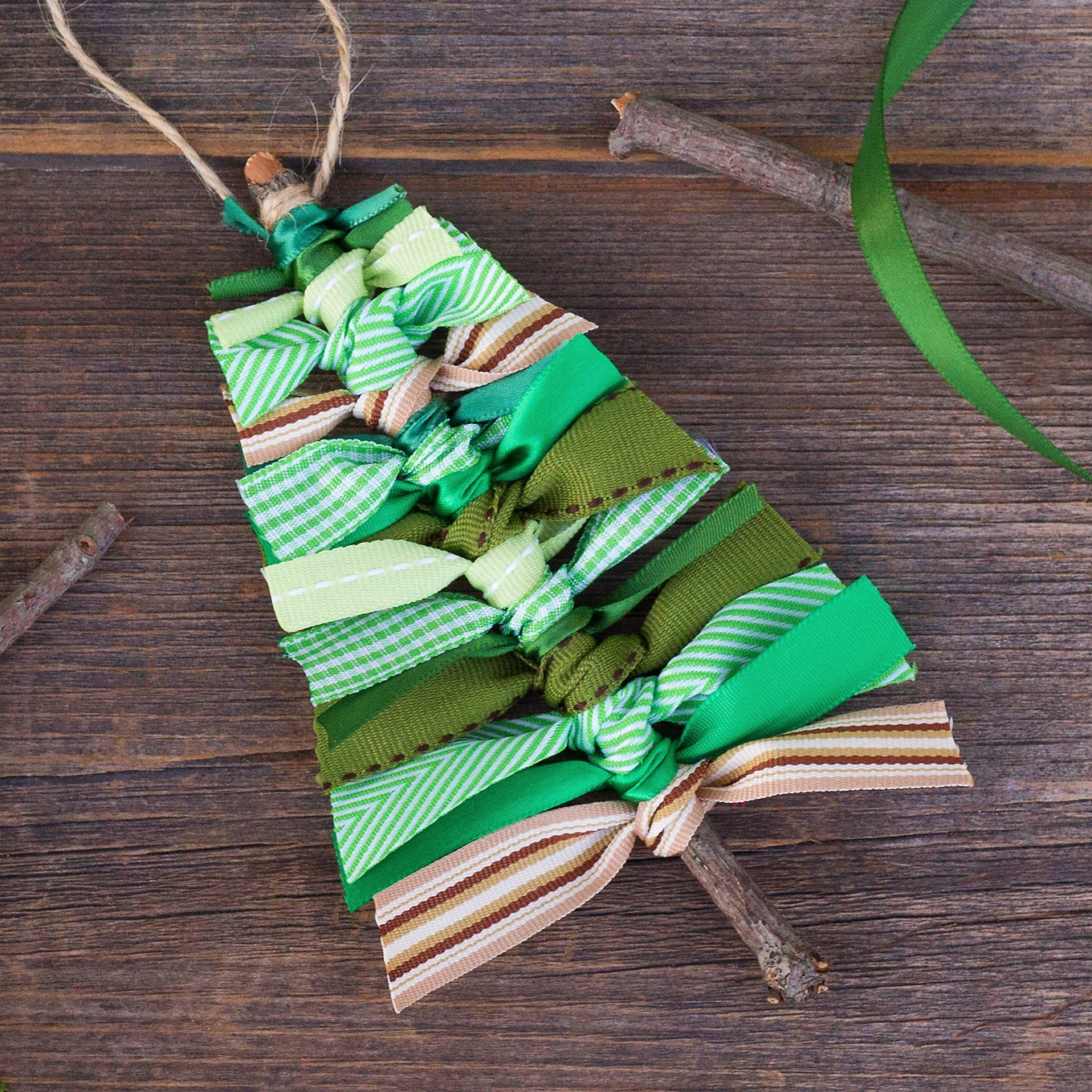 Visit Source: firefliesandmudpies.com
The stand to place the tree matters equally, which is when Thegoldensycamore's tutorial comes handy.
Visit Source: thegoldensycamore.com
7. The Table Centerpiece
Visit Source: beyondthepicket-fence.com
The living room table will stand out without a proper centrepiece that can merge with the decked up space.
Beyondthepicket-fence and 33shadesofgreen bring us two amazing ways to create a unique centrepiece for our table.
8. The Mantel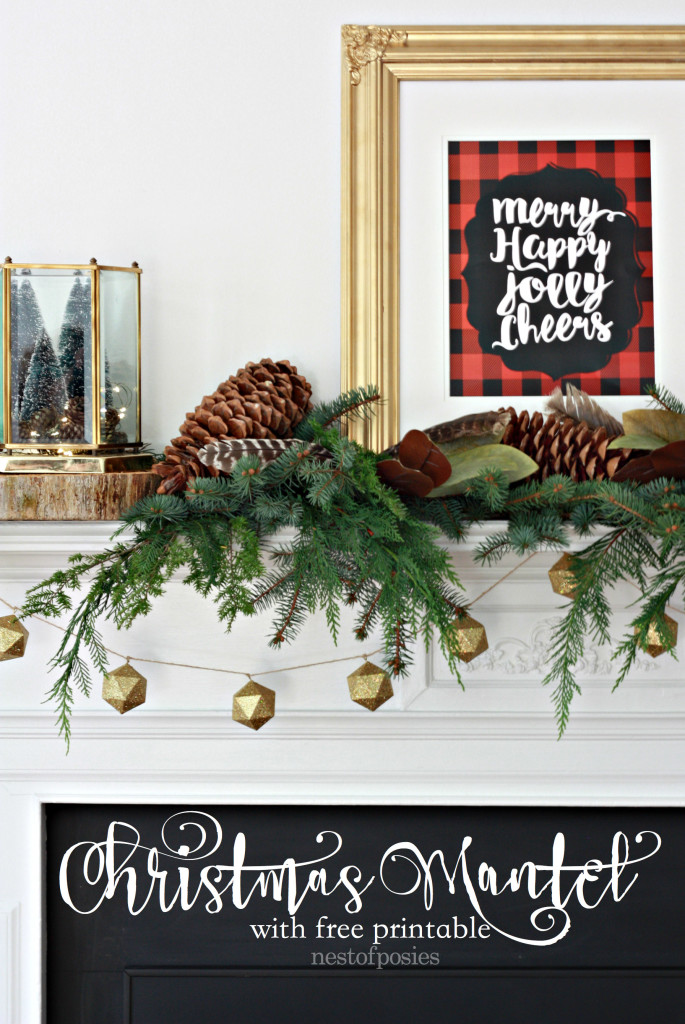 Visit Source: nestofposies-blog.com
If your living room has a fireplace, the mantel sure needs to be made Christmassy with the rest of the space. Nestofposies gives us an amazing tutorial for a beautiful, simple and cozy mantel decoration with some easily available ornaments.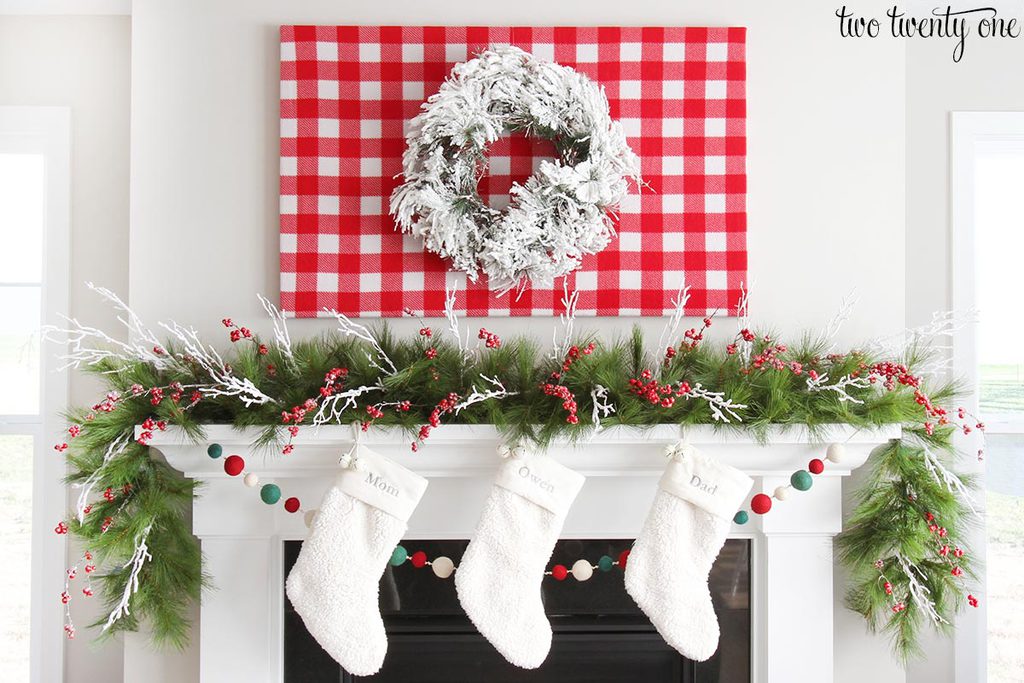 Visit Source twotwentyone.net
Check out and try Two Twenty One for a classic Christmas mantel.
9. The Stockings
Visit Source: newblooming.com
You can always buy some real gorgeous stockings from the store, but what's fun in picking them up when sewing one can be more exciting?
Here is an easy stitch stocking with names of everyone in the family, from Newblooming
Visit Source: susieharrisblog.com
Don't you worry if you are not much of a "sew-er", check out this no-stitch vintage stocking from Susie Harris Blog.
10. The Wreath
Visit Source: knockoffdecor.com
All traditional decking up as a part of Christmas would stay incomplete without the wreath. Knock Off Decor gives some real exciting DIY wreaths that are some non-traditional versions of this good old tradition.
Visit Source: apieceofrainbow.com
Upcycled wreaths can be a way to send a good message to your friends and family, so check out A Piece Of Rainbow for a real innovative wreath for this year's Christmas. This is a wonderful DIY to improve your crafting skills and to make use of the old newspapers stacked up in the house.
11. The Lights
Visit Source: blog.freepeople.com
Every decking up needs to be backed by a wonderful lighting around the room.
Most of us go for the common fairy light strings and hang them or run them around the space without any special addition.
Let's try a different perspective to Christmas lights this time and get to some innovative crafting ideas.
If your living room lacks a fireplace, check out this amazing idea from Free People and create an amazing way to light up the living room making it more fun for everyone around.
This idea can be improvised on your own way by including more add-ons like brown logs or polished stones.
Visit Source: http://ohhappyday.com
Meanwhile, Oh Happy Day offers us a more colorful crafting idea to enhance the simple string lights you use with some cheap cupcake papers.
This can add to the shades and give a real festive touch to your living room this Christmas season.
Remember to spend less on new items and up-cycle as much as you can. Get inspired, deck up your living room in a creative way and enjoy the holidays with much joy and peace.