Ever felt the urge to come back home to more tranquility and relaxation? Maybe you and your spouse are working a 9 to 5 job and constantly come back home tired and exhausted?
Well, in such scenarios, calming paint colors come into play!
Let me introduce you to one of the most beautiful ones – Sherwin Williams Topsail is a pretty, light-toned paint color with deep blue and green undertones.
It is highly clean and crisp in texture, which is what helps to make this paint color, oh so soothing.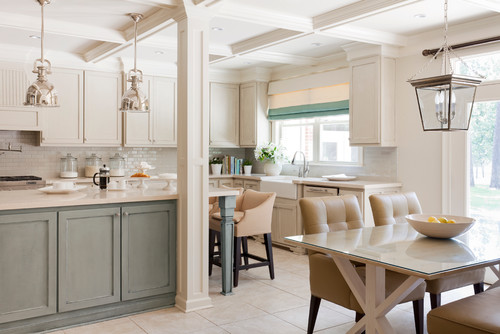 So, if you are looking for a paint color that calms you down after a long, hard working day or simply makes you feel relaxed and joyful at the same time – I would recommend considering this beautiful paint color.
The lightness of the paint color is truly worthy of admiration. Just by a single look towards it can help do 'calming' wonders!
However, if you really do – make sure to know the how, where, and when about it! Basically, how the paint color behaves, what truly the color is, and what best to pair it opposite with – yes, it all boils down in this blog!
I promise you will soon be a Topsail expert!
So, sit back and relax!
Sherwin Williams Topsail SW 6217 Details and Specifications
So, before we really pick this calming paint color for your home, let's first discuss the basic theories and specifications linked with the paint color.
Remember this every time you pick a paint – it is essential to understand the true hue of the paint color before applying it to the walls.
I have observed many homeowners ignoring this aspect – and later regretting it.
So, read carefully!
First and foremost, every paint color has a Light Reflectance Value or the LRV that helps in determining how light or dark the paint color is.
It is quite likely that a color may appear lighter or darker on screens – even if it is not! Hence, to assure – make sure to flip through the back of your paint swatch to read that number written.
The LRV of Topsail is 75! And that means it is pretty light-toned paint color.
On a scale of 1 to 100, the more the value, the lighter the paint color is!
Another tip: If you want to easily try out Topsail to see how it will show, you can with a peel-and-stick sample from Samplize. Pick up your samples here!
Secondly, other associated terms are the RGB and HEX Values that are important to take into consideration.
Since this is the value that determined what the color truly is made of!
Red = 218
Green = 226
Blue = 224
HEX Value = #dae2e0
Now enough with the technical and scientific information, let's get started with the practical aspects of this beautiful and timeless cool-toned paint color.
How Does this Color Feel in a Space?
Due to the high reflectivity, this color absolutely feels light, airy, and calm!
It tends to add the factor of calmness and tranquility in your spaces that further leads to the releasing of stress hormones in your body!
Well, yes! That's true.
Moreover, this paint color is also a great example to create an illusion of making your space look and feel larger and spacious than it already is.
So, if you are stuck in a small city apartment – there is no better way to incorporate calm and spaciousness at the same time. Especially for warmer and tropical southern states, this paint color is an absolute bliss! I would recommend a more calming warmer paint color for the cold, northern states.
I would also recommend this paint color for extra small spaces!
How Does Light Affect the Color?
Light has a major role to play here!
You know why? Well, light always has a major role to play in colors. It tends to exhibit the true hue while out casting its own little color.
For example, if you use this paint color on north-facing rooms – it will tend to appear more grayish. However, on the other hand, if you are planning to use it in the south or west-facing rooms, the same paint color may appear beige-ish!
You see, colors are chameleons!
To create the desired aura, you always have the opportunity to introduce artificial lighting and play with the aura. For example, introduce the warm yellows and warm whites to invite a welcoming and warm vibe to your home.
Cooler tones in artificial lighting may tend to appear a little uninviting and more institutional.
I'll have to say again, the absolutely coolest way to check a color like this out in your home is with a wall sample from Samplize. Buy yours here.
What are the Best Coordinating Colors?
Now comes one of the most exciting and yet trickiest parts – choosing a color scheme and a color palette!
So, now that we know how the color is made of and what it truly feels like, it can further help us pick the best opposite scheme.
You could either choose from a monochromatic or a contrasting color palette!
Depending on your interior design style, it is important to create a sense of balance and harmony in the space. So, without any delay, here are a few of the colors I would recommend for a monochromatic palette!
SW 6218 Tradewind – see more about SW Tradewind here
SW 6219 Rain
SW 6220 Interesting Aqua
On the other hand, for a contrasting color palette, I would recommend the following paint colors that you could incorporate:
SW 7004 Snowbound – see more about SW Snowbound here
SW 6221 Moody Blue – see more about SW Moody Blue here
SW 6317 Gracious Rose
For your ceilings, trims, and moldings – I would recommend using SW Pure White to further achieve a creamier look or else if you want a crisp look, choose SW High Reflectance White.
SW Topsail Vs Similar Colors
Here is another fact: there are no two colors that look exactly the same!
Hence, here I am going to list down the two most similar-looking paint colors that may be the closest in looks to Topsail! They are SW 6224 Mountain Air and SW 9681 Rain song.
Let's discuss what differentiates the two!
Topsail Vs Mountain Air
With an LRV of 73, this paint color tends to look comparatively bolder than Topsail. Yet this is another amazing example of calming colors.
Another major note to consider is the undertones! SW Mountain Air has slightly green undertones – which may appear very pure, natural, and airy!
Order stick-on samples of Top Sail and Mountain Air here to help you compare these colors in your own living spaces.
Topsail Vs Rain Song
Extremely lighter than Topsail, Rain song has an LRV of 78 making it the lightest of all. This color is more bright than being subtle.
I really wouldn't say it is calming paint color, but this is definitely not a bad option if you want to make your spaces look larger.
Try out the looks of these colors in your own home with a some temporary wall samples. You can find them here!
Where to Use Topsail in Homes?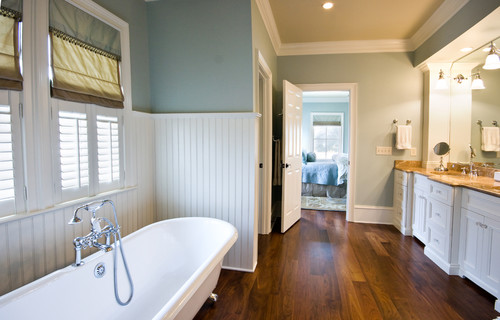 You can use this paint anywhere in your homes in the form of a base or a neutral – yes!
Especially for Scandinavian, Coastal, and Contemporary interior design styles – this paint color is absolutely good to go!
Let's see how you can incorporate this color in homes – and specifically how!
Topsail in Living Room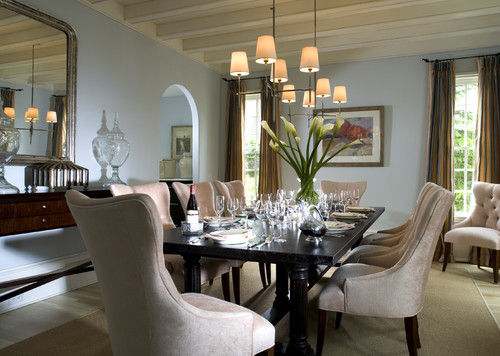 If you have a smaller living room or family room – you can best make use of this paint color along with more subtle and darker blues as an accent.
You can also choose white sheer curtains, tinges of black, and some interesting patterns through throw pillows and rugs to add depth to your living room.
Furthermore, if you have a fireplace – you could either use exposed brick, black marble, or white tiles to go with it!
Using in Kitchens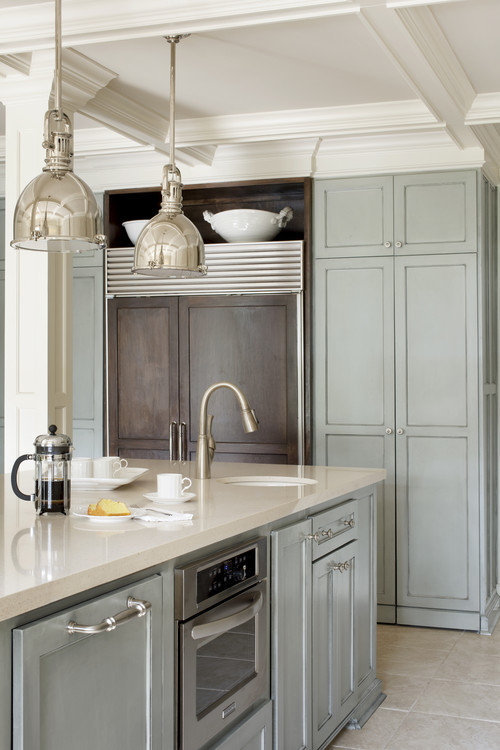 Kitchens are where the heart of the home is.
If your design preference is more of a cooler kitchen, then you can use this calming color to make the best use of the aura.
Remember to pair it with greys and deep blues to create a perfect contrast. You could either paint the cabinets in this color or the back wall!
Let your fixtures and pull handles be chrome or matte black.
Topsail in Bedroom
Bedrooms deserve a cool and relaxing aura. Hence, don't hold back from using this paint color in your bedrooms.
However, if you are craving a warmer and cozy touch, I would recommend adding tinges of blush or mustard yellow through decorative accents. You can even use a patterned wallpaper to add a sense of character.
You can even paint all the walls in this specific paint color! And let the upholstery be pretty neutral beiges, greiges, or greys.
Using on Exteriors
Absolutely yes!
And especially if you reside in one of the warmer states – this paint color will reflect most of the incoming light – thus, making your exteriors cool and inviting at all times.
You can pair it with super whites, or even grays through decorative moldings, door and window frames, and trims to add a character to the outside of your home and its curb appeal.
What's the Best Way to Sample This Color?
So now my favorite tip when it comes to testing out a versatile color like Topsail – go and order a peel-and-stick sample from Samplize.
They've created an awesome way to sample colors with real paint, but no mess. Simply stick on your paint sample instead of having to get a test can of actual wet paint.
For only a few dollars you get a good sized square to throw up temporarily anywhere you want to ""try"" on your color, other similar colors, and any possible coordinating hues you like. It's great!
So, how do you want to use this color in your homes? Interiors or Exteriors?
Now that you have all the secrets – are you excited about painting your home in Topsail? Should there be any questions or thoughts, let us know in the comments below!