The silent and peaceful – Sherwin Williams Stardew has taken over Instagram, Facebook, and Pinterest as of late.
And do you know why?
Well ever since the pandemic hit the world – more and more homeowners are getting driven towards these soothing and subtle hues.
They're relaxing and laid-back – and that is why they are making history here!
After being locked inside for months and months – soothing hues like Sherwin Williams Stardew have what got the homeowners going.
Yes! That's what beauty is!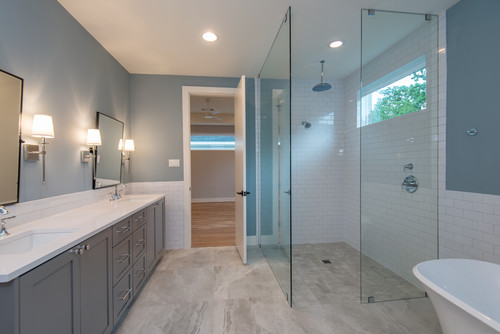 So, now that we have realized why this color is gaining momentum – let's see what it truly is.
Stardew is a muted blue paint color that is formed by adding grays to true blues. Hence, a potential tint of blue!
So, are you looking forward to introducing a tinge of SW Stardew in your home?
Well, this color review will help you understand what the color truly is and most importantly how you should splash it in your home.
So, sit back and relax – maybe reach out for your favorite cup of coffee as well!
This color will absolutely excite you!
Sherwin Williams Stardew SW 9138 Details and Specifications
You are quite likely to find many other categories of blue – some are bold and dark, and some are equally calming and soothing.
But do you know what differs between all of them?
Well, the only way to differentiate between those categories is the details and specifications.
Well, most of the homeowners end up ignoring these values – but, I must tell you that you shouldn't!
So, first and foremost, let me introduce you to the concept of Light Reflectance Values or the LRV's that determine how light or dark the paint color is.
You can easily find that value at the back of the Sherwin Williams paint swatch or even the website!
Here, in this case, the LRV of Sherwin Williams Stardew is 43.
And that means it is quite medium to lighter in tone – so, you can definitely use it as bases and neutrals.
(Remember, greater the value, lighter the paint)
One GREAT way to test a paint color to see what it'll do in your own home, is to order a sample from Samplize. You can pick one up for Stardew!
Secondly, other important associated terms are the RGB and the HEX Values.
Red = 166
Green = 178
Blue = 181
HEX Value = #a6b2b5
Now that is enough with the technical and scientific information, let's get started with the practical aspects of this soothing blue Sherwin Williams paint.
How Does This Color Feel in Space?
Sherwin Williams Stardew will undoubtedly end up making your space feel airier, lighter, cool, calm, relaxed, and quite laid-back.
And due to its muted and subtle blue-gray undertones, this color feels more like a pastel tone.
I recommend using this paint color as neutral or base and in some cases, even an accent!
So, you can paint all the walls in this specific paint color or even pair it with some specific lighter tones to create a contrasting match.
Furthermore, keep a note that you can best use this paint in either west or south-facing rooms.
Also, depending upon the functionality of that particular room – since you wouldn't want to feel chilly in the south-facing room when you clearly use the room during late evenings!
I really wouldn't recommend this paint on the north-facing walls as it will somehow add to the cool and crisp feel.
But trust me, this color is absolutely priceless – so don't hold back from using this paint in your home.
How Does Light Affect the Color?
Light will play a major role in this paint color – whether natural or artificial.
Firstly, it will tend to make your space feel lighter and airier – and secondly, it will help the paint color shine bright and exhibit cooler vibes in the room!
So, if you have ample incoming natural light – this color will do wonders.
However, you also have the opportunity to play with artificial light here.
Considering the cool undertones, I recommend using warmer or cooler yellow saturation light!
If you want to really see how this color will play in your space and with other colors, get some wall samples from Samplize.
What are the Best Coordinating Colors?
Now comes one of the best topics to talk about – color palettes and color schemes!
Now that you are planning to use this paint color in your home – I must tell you, choosing a cohesive color palette is important.
(If you don't want your space to look too overwhelmed or dingy)
So, you could either blend colors of the same family to create a monochromatic palette or choose a fun-loving contrasting color palette that creates a sense of interest in your space.
For a cool-toned, light paint color like Sherwin Williams Stardew, you can best pair it with true whites, darker grays, darker blues, emerald greens, accent yellows, creamy whites, and tan browns.
Talking about materials, you can absolutely use glass, metals, wood, and natural textures like bamboo, rattan, cane, and wicker!
Firstly, I am going to enlist paint colors to be used for a monochromatic palette.
SW 9137 Niebla Azul
SW 9139 Debonair
SW 9140 Blustery Sky
You can definitely blend all of the above tones through paint colors, decorative accents, and furniture upholstery!
Secondly, I am going to enlist paint colors to be used for a contrasting palette.
SW 7006 Extra White
SW 6309 Charming Pink
SW 7038 Tony Taupe (see my full guide on this one here!)
In the case of ceilings, trims, and moldings – I would recommend using SW Extra White itself to further protrude this color!
SW Stardew Vs Similar Colors
I wouldn't recommend looking for alternatives for this beautiful color.
And do you know why that is? Well, solely because of how beautiful this color appears.
There are a couple of examples but you must know that they may still either differ in undertones or reflectivity.
So, the two colors closely related are SW 9248 Jubilee and BM 2131-50 Nimbus Gray.
Let's see how they differ!
Stardew Vs Jubilee
A close cousin of SW Stardew, Jubilee is a deep blue paint color with gray undertones.
It equally feels soothing and stunning – while, at the same time, adding that cool vibe to your home.
With an LRV of 45, this color is on the medium end of the scale – thus, feels neither too dark nor too light. See my guide on Jubilee here!
Order a wall-stick sample of Stardew here to try this color on for size.
Stardew Vs Nimbus Gray
Comparatively darker and deeper, BM Nimbus Gray is a pure grayish-blue paint that feels absolutely delightful.
With an LRV of 41.95 – this color feels just like an early winter sky!
You can absolutely incorporate this color in your home – with a blend of pinks and taupes!
Grab sample stick-on sheets of these colors here here to see how the color will look in your living spaces.
Where to Use Stardew in Your Home?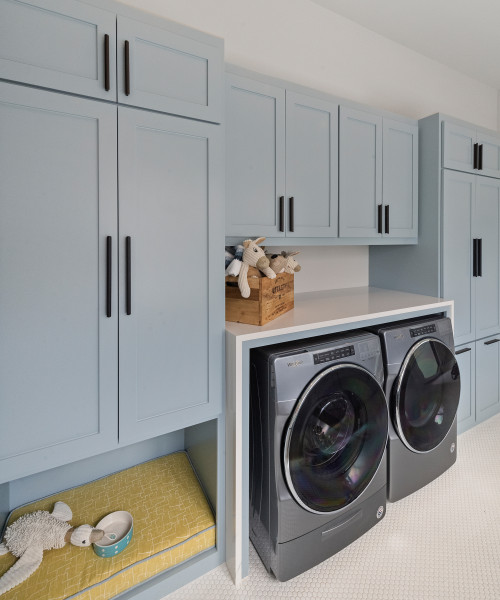 Sherwin Williams Stardew is a great statement for your bedrooms, living and dining rooms, kitchens, laundry room, exteriors, and also home offices.
And especially for Interior Design styles like Coastal, Caribbean, and Modern – this color is good to go!
Let's discuss how to incorporate this paint color in your home!
Stardew in Living and Dining Rooms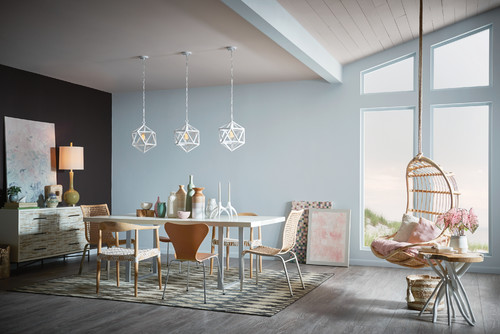 For a calm and relaxed feel, you must use this paint in your common spaces such as the living and dining rooms.
You can pair it with true white paints such as SW Extra White on the trims, moldings, and door and window frames.
Secondly, you always have the option to pair with other contrasting hues for a cohesive palette.
Furthermore, you can always use matte black metals, metal-framed furniture, and gray or black linen upholstery, and ample walnut-toned wooden textures.
Using in Bedrooms
Personal spaces such as the bedrooms must use this calming paint color – either on the headboard wall or all the existing walls.
Pair it with matte black on the furniture frames and decorative accessories to add that detailed dimension to your space.
Furthermore, add white sheer curtains and bright linen upholstery for an airier, coastal vibe.
You can also add wooden laminated tiles or planks to cope up with the coastal vibe.
Stardew in Kitchens
Let your cabinets shine bright in SW Ice Cube.
If you have a large and spacious kitchen – using this paint color is definitely good to go!
On the other hand, you can pair it with a gray backdrop, black or dark or light brown granite or marble countertop, and chrome or nickel finish fixtures, drawers, and pull handles!
This color is quite good to go for pine or wooden cabinets as well.
Using on Exteriors
Quite eye-catchy and breezy – SW Stardew can definitely be used on the exteriors!
This color will never wash out – rather shine like a gleaming star!
However, you need to assure pairing it with true whites to create a cohesive yet attractive exterior color palette.
In the case of natural stone wainscotting, use tones of white and gray for the front porch.
How to Best Sample This Color?
When it comes to colors like Stardew, which can show in many different ways, you should definitely order a peel-and-stick sample from Samplize.
These folks came up with a genius way to sample real pain without having to go to the store, pick up a can, then paint it on.
For not much money you get a good sized square to put up anywhere in your house where you want to "try" on a paint color along with any possible coordinating hues you like. Love this!
So, how do you want to use this color in your home? Be sure to check out other SW Blue-Gray Paints here!
Now that you know a bit more about this color – are you excited about painting your home in Stardew?
Should there be any questions or thoughts, let us know in the comments below!