Sherwin Williams Extra White is a paint color that I quite often address in most of my color reviews.
Hence, thought of discussing it as its own special hue!
It is a stark white paint color with deep neutral undertones – mainly, a great white paint to use on the trims and ceilings so your wall paint can stand out and pop out from the rest!
This is also one of the commonly used whites by homeowners and builders everywhere.
There are several reasons why I mostly suggest this paint on the trims and ceilings – well, the main one being that it is a 'true white'!
You can understand the undertones of the other whites, pastels, and neutrals if you place them against this particular paint color.
Just like Benjamin Moore Chantilly Lace!
It is a perfect bright white – and you can truly play with this paint in the most remarkable ways!
So, are you excited to find out what makes this paint so unique and distinctive?
Here I am going to spill a few Extra White beans – So, sit back and relax and get ready to learn a bunch!
Sherwin Williams Extra White SW 7006 Details and Specifications
There is a reason why SW Extra White stands out from SW Pure White or SW Alabaster or SW Snowbound!
And the list goes on and on.
So, this is basically due to the related specifications and details associated with a paint color.
Hence, before picking paint for your home – it is crucial that you first study the where's and how's of the paint, its specifications, and what makes it unique!
To make it easier for you, here are a few terminologies that you must remember to consider.
First and foremost, look at the back of your paint swatches to determine the Light Reflectance Values or the LRV's of the paint color.
This value helps in determining how light or dark the paint is.
Remember, the greater the value – the lighter the paint and vice versa!
So, the LRV of Sherwin Williams Extra White is 86.
And that means it is extremely light-toned paint color.
(And why not – after all, it comes from the White and Off-White Collection)
Another tip: If you want to easily try out Extra White to see how it will show, you can with a peel-and-stick sample from Samplize. Pick up your samples here!
Secondly, other important associated terminologies are the RGB and HEX Values that further tell us what the color is comprised of.
Red = 238
Green = 239
Blue = 234
HEX Value = #eeefea
Now that we have discussed the technical and scientific information, let's get started with the practical aspects of this true white Sherwin Williams paint.
How Does this Color Feel in a Space?
Sherwin Williams Extra White feels so bright, pure, refreshing, and soothing to eyes!
No wonder it is a true white paint!
If you have been reading through my previous paint color reviews, you would observe that I always recommend SW Extra White for the ceilings and trims for a crisp look!
Or I may suggest you place the other paint swatch against SW Extra White to determine its true hue!
And that is true – SW Extra White is truly the best true white paint color for the ceilings, trims, and moldings!
Not to forget – the door frames and window brickmold as well!
Furthermore, this paint is good to go with almost any climate!
And you know why? Well, that's because it doesn't reflect any undertones.
Moreover, you can also incorporate this paint in extremely smaller spaces to make them look larger as they have an ultra-high reflectivity.
By using it on the ceilings and trims, you are magically pushing them upward making your space feel taller and higher.
How Does Light Affect the Color?
Light always has a big role to play here!
In this case, ample artificial or natural light will tend to make your space look larger and brighter!
Also, even if you don't receive ample natural light – you can anyway use this paint to still feel fresh and bright!
You can use this paint in smaller as well as larger spaces too!
So, really no restrictions!
Even though this color is recommended for ceilings and trims – but you can also use them on the walls of your tiny bathrooms and laundry rooms to give them a spacious feel.
Nonetheless, you also have the opportunity to introduce artificial lighting pendants and chandeliers to add an extra charm!
I'll have to say again, the absolutely coolest way to check a color like this out in your home is with a wall sample from Samplize. Buy yours here.
What are the Best Coordinating Colors?
SW Extra White also plays 'Extra' easy when it comes to color palettes and schemes.
As we discussed, just how important it is to analyze the paint is it to choose the best complementary colors.
Hence, I will recommend a few options that you could consider pairing up with this bright white paint.
First and foremost, you could either choose from a contrasting or a monochromatic color palette – depending upon your interior design style.
In the case of contrasts, you are free to literally pick any hue – mustards, greens, darker and lighter blues, beiges, tans, taupes, and pinks!
(Of course, it is an easy color to deal with)!
In terms of a monochromatic palette – I must say, it is one of my favorites.
(Great for all the Scandinavian and Nordic Design lovers too)
So, check out these few colors I would recommend for a monochromatic palette!
SW 7005 Pure White
SW 7008 Alabaster (see my SW Alabaster review here)
SW 7570 Egret White (see my SW Egret White review)
On the other hand, here are a few of the colors I would recommend for a contrasting color palette!
SW 7603 Poolhouse
SW 7623 Cascades
SW 6990 Caviar (see my SW Caviar review here)
Now, here is a twist – use the same SW Extra White on the walls and the ceilings and trims at the same time!
SW Extra White Vs Similar Colors
There are quite a few other SW Whites that can be replaced with this!
However, in terms of a true white paint – I wouldn't recommend replacing – since this is the paint that will truly help in understanding the base of the adjacent colors.
But to name a few, here are SW Pure White and SW Ceiling Bright White.
Extra White Vs Pure White
With an LRV of 84, this white paint is not as true as SW Extra White.
It has extremely high reflectivity – and note that it also has creamy undertones!
Hence, great for use if you want to attract a warmer vibe.
Find out more about SW Pure White in my article here.
Order a wall-stick sample of Extra White here to try this color on for size.
Extra White Vs Ceiling Bright White
On the other hand, SW Ceiling Bright White is a cool and crisp white paint color that tends to exhibit chilly vibes due to the deep cool undertones.
It is not a true hue – hence, it can't be used to determine the base of the adjacent paint.
However, you can definitely use it on the ceilings and trims in a room that deeply uses cool colors!
It has an LRV of 83!
Grab sample stick-on squares of these two colors here to see how the color will look in your living spaces.
Where to Use Extra White?
SW Extra White is a great paint to be used in Scandinavian homes on the walls and apparently every other interior design style.
More than a choice – it plays a necessity on the ceilings and trims.
Let's see where and how to incorporate this beautiful white color in your home.
Extra White in Living and Dining Rooms
Absolutely yes!
Apart from ceilings and trims – you can use it on the walls (especially if you have a paneling and molding system)!
You can beautifully pair it with wooden textures, floors, and other warmer or cooler linen as required!
Furthermore, you can also play with tinges of black and chrome as an accent on the walls and furnishings.
Using in Bedroom and Bathrooms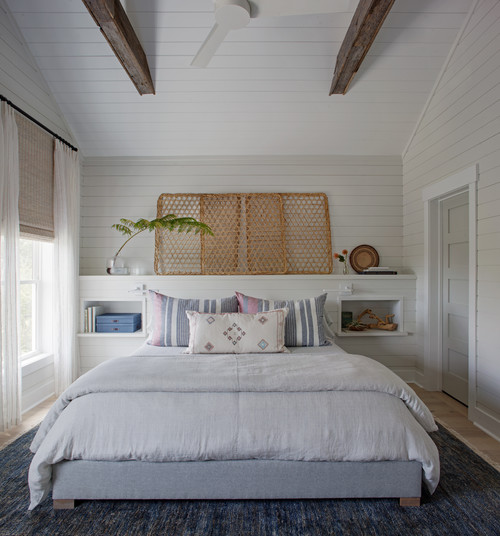 For smaller bathrooms – it is totally a bliss!
If you paint all the walls and ceiling in one color – it will tend to look lighter, brighter, and enhanced!
You can also pair it with some bolder hues like emerald greens and cobalt blues to have a contrast!
In short – this paint is quite easy to deal with!
Extra White in Kitchens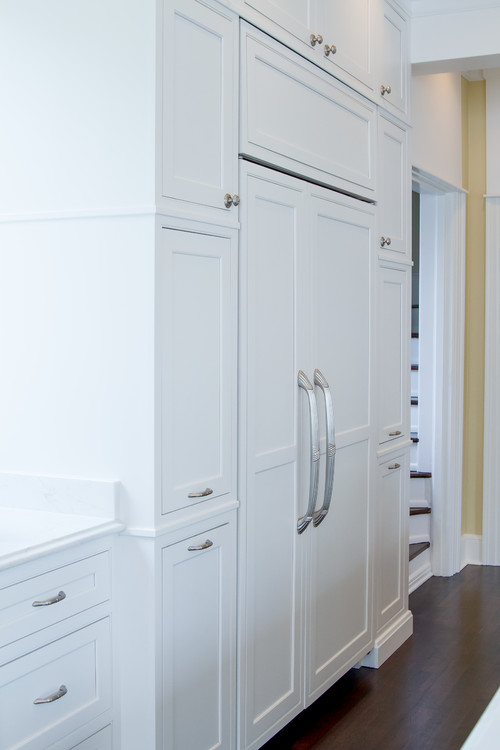 White kitchens are quite a trend!
You can paint them all white – both the cabinets and the backdrop walls for a flabbergasting experience.
Furthermore, add brass or nickel touches through fixtures and pull handles!
Trust me – you won't be disappointed.
Well – another way to play with this white paint is by painting the lower cabinets in darker and bolder paint color.
Using on Exteriors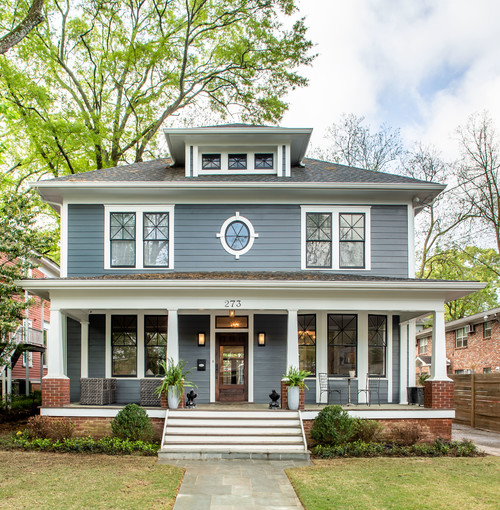 Especially for Modern, Cape Cod, Caribbean, Mid-Century Modern, Traditional, Coastal, and Craftsman styles, this color is a great option for your exterior shiplap and stucco walls.
You can either pair it with blue, black, or grey accents through trims, moldings, and door and window frames.
You can also use natural stone wainscotting for the patio columns and surroundings!
How to Best Sample This Color?
When it comes to colors like Extra White, which can show in many different ways, you should definitely order a peel-and-stick sample from Samplize.
These folks came up with a genius way to sample real pain without having to go to the store, pick up a can, then paint it on.
For not much money you get a good sized square to put up anywhere in your house where you want to "try" on a paint color along with any possible coordinating hues you like. Love this!
Now that you have all the secrets – are you excited about painting your home in Extra White?
Of course, feel free to check out many other SW White paint colors in my rundown here.
If you have any questions or thoughts, let me know in the comments below!