Choosing the perfect white paint color can be quite challenging!
Especially since most of them are true whites, some extra whites, and some with undertones – it becomes even more tricky and confusing.
However, with a detailed and in-depth understanding of a given white – it's far easier.
Let me introduce you to one such white paint we can thoroughly explore that is milky soft, soothing, and sophisticated – Benjamin Moore Swiss Coffee.
There are many reasons to love this color – first, it's endlessly versatile; second, it's timeless; and majorly – it gives a perfect airy feel to the room.
Falling on the warmer end of the scale, this paint color may feel equally inviting, welcoming, and pleasant to the eyes.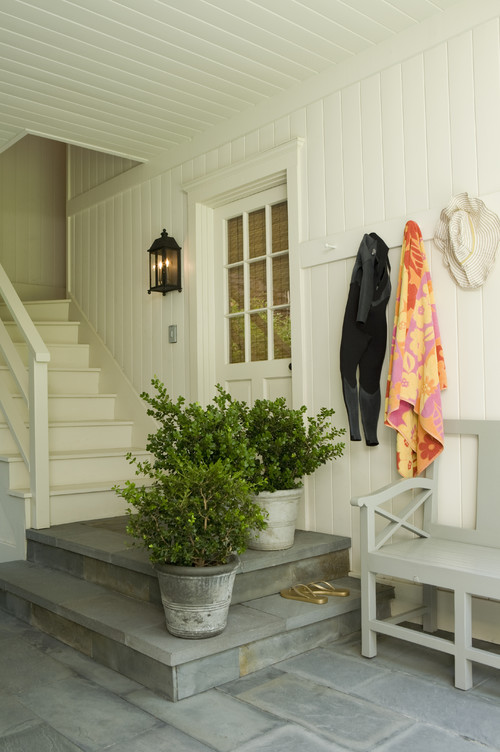 Whether it's organic aesthetics, a vintage vibe, or natural boho touch – this color will definitely make a great statement!
So, if you're looking for milky and creamy white paint with warm undertones – BM Swiss Coffee is one of the best options.
It's not a true white paint and that is why the undertones might play in certain backdrops here!
And, don't worry about this color – today I will be reviewing it and you'll know exactly how and where to use this paint.
But first, let's mention that there is a Behr paint Swiss Coffee color that is in fact quite similar!
Benjamin Moore Swiss Coffee OC-45 Details and Specifications
Color theory and specifications are quite unique from color to color.
After all, there is something that differs from all of them, right?
So, when choosing a paint color – you must understand the underlying theories and facts that are related to each one of them.
And that will truly help you understand what that specific color is composed of.
So, first and foremost, let me introduce you to the concept of Light Reflectance Values or the LRV's that determine how light or dark the paint color is.
You can easily find that value at the end of your Benjamin Moore paint swatch or even the website!
Here, in this case, the LRV of Benjamin Moore Swiss Coffee is 83.93.
And that means it falls on the extreme light end of the scale – clearly a recommendation for bases and neutrals!
(Remember, the greater the value, lighter the paint – on a scale of 0-100)
Another tip: If you want to easily try out Swiss Coffee to see how it will show, you can with a peel-and-stick sample from Samplize. Pick up your samples here!
Secondly, other important associated terms are the RGB and the HEX Values.
Red = 238
Green = 236
Blue = 225
HEX Value = #eeece1
Since we have discussed the technical and scientific information, let's get started with the practical aspects of this creamy off-white Benjamin Moore paint.
How Does This Color Feel in Space?
BM Swiss Coffee will never make your space feel boring or sterile – rather, quite enchanting, soft, subdued, and warm!
Well, it has the potential to subtly balance the appearance without really washing off the color from the walls.
You can definitely use this color in colder regions as it will throw away warmer vibes!
Apart from that, this color is a great recommendation in case you want to make your space look larger and spacious.
Due to high reflectivity, it will absorb very little natural light!
How Does Light Affect the Color?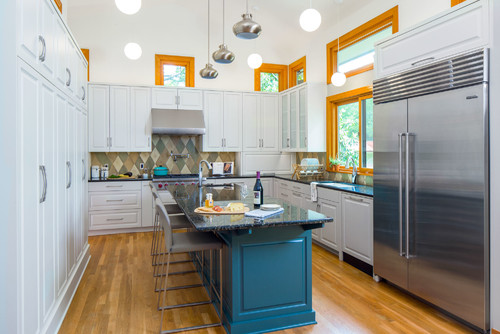 Natural and artificial light simultaneously play a role in these paint colors.
You can truly feel the undertones and the appearance of the color in natural light – and that is why it's important to analyze the incoming light in your space.
Little light will result in the paint appearing darker than it truly is.
However, in the case of Benjamin Moore Swiss Coffee, it's a given that ample light will further make the room look lighter!
And even if you don't have ample of it – you need not worry! (Of course, due to the high reflectivity of the paint)
This color can play well in all of the compass directions (north, south, east, and west) – as it is particularly neither too cold nor too warm.
Other than that, you always have the opportunity to play with artificial lighting! (I recommend a warm white saturation tone here)
Use white light for task focal activities!
I'll have to say again, the absolutely coolest way to check a color like this out in your home is with a wall sample from Samplize. Buy yours here.
What are the Best Coordinating Colors?
It's important that you pair SC with commendable opposites that further enhance the appearance of this color.
And that is why you have to be careful when choosing complementary color schemes!
After all, who doesn't like the feel of a well complementary palette, right?
So, analyze this color scheme and the whole idea of pairing colors!
You can best pair this off-white hue with true whites (in the case of trims etc), blues, mauves, mustards, black, grays, taupes, and even bronze, browns, and greiges!
You can also incorporate any of the metallic tints as accents here!
Furthermore, you can either choose from a monochromatic or a contrasting color palette – depending upon the interior design style and your preference.
So, here are a few of the colors I would recommend for a monochromatic palette!
1515 Natural Elements
514 Flowering Herbs
515 Baby Turtle
On the other hand, here are a few of the colors I would recommend for a contrasting color palette!
AF-580 Luxe
2135-60 Summer Shower
235 Oak Ridge
For your ceilings, trims, and moldings – you can use BM Chantilly Lace as it is a true white paint and will further protrude the original adjacent hue.
BM Swiss Coffee Vs Similar Colors
Looking for similar colors can be equally challenging!
So, what is it that makes you want to replace BM Swiss Coffee? Is it the undertones or the reflectivity?
Well, in either of the cases, let me tell you – it's difficult to find something exactly the same.
There might be a slight alteration in the undertones or the reflectivity.
Here, two colors closely related to Swiss Coffee are OC-37 Glacier White and CC-70 Dune White.
Let's see how they differ.
Swiss Coffee Vs Glacier White
Extremely similar to each other, these two colors play great cousins on the swatch.
However, the only difference is the undertones as the latter appears equally bright with red or brown undertones.
It has an LRV of 81.62 – thus, falling on the extreme lighter end of the scale!
Test these colors side-by-side to see the differences in "real life" INSIDE your home, with some wall-stick samples. Order here!
Swiss Coffee Vs Dune White
With slightly pinkish undertones, this color too falls on the warmer end of the scale.
Although if you use it in west or south-facing rooms, it will appear slightly washed off due to natural light.
But don't worry – it will equally feel warm and cozy!
One other similar off-white worth checking into it BM Navajo White. It too offers you that warm feel without going over the top.
Order a stick-on sample of Dune White here to help you compare these colors in your own living spaces.
Where to Use Swiss Coffee?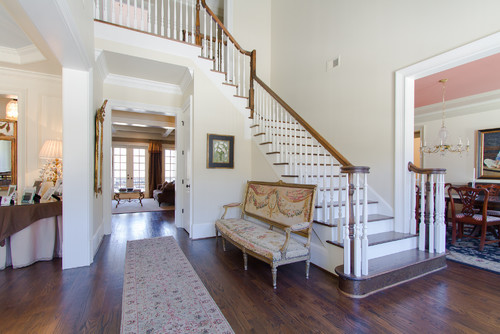 The color's name truly represents how it feels!
This warm color can be used in spaces with any functionality – whether it is the hallways, entryway, living rooms, kitchen cabinets, or the bedrooms.
Especially for the interior design styles such as Modern, Contemporary, Modern Farmhouse, Mid-Century Modern, Bohemian, and the Caribbean, this color would be good to go!
Let's see where and how to incorporate it in your home.
Swiss Coffee in Living and Dining Rooms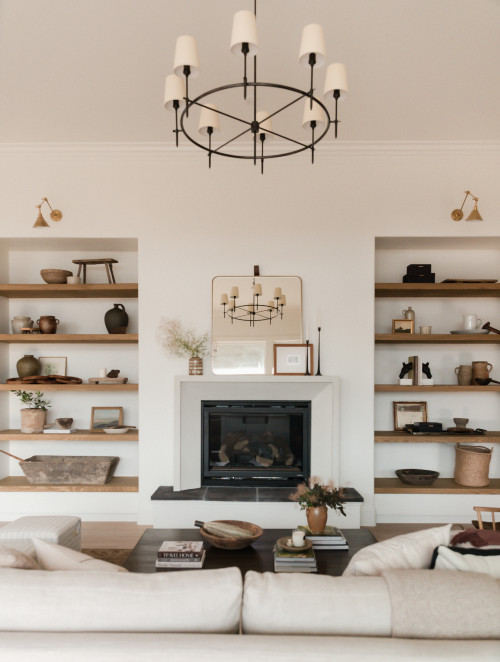 This creamy paint color is undoubtedly a great recommendation for living and dining rooms.
You can either choose to go for an all-white theme and pair it with wooden textures only. Otherwise, choose contrasts like blues and grays to splash some color.
Especially for modern farmhouse-style living rooms – this color is quite good to go!
In the case of furniture, try adding leather, or even white linen and cotton with faux accent upholstery!
Using in Bedrooms
Since this color offers two great advantages – a sense of spaciousness and warmth, you can definitely use it as an addition to an accent wall.
Let the headboard wall be in focal blue paint color and the rest of the walls in this color!
Note that you can even paint the ceiling in this color for a seamless look.
Other than that, try pairing it with some dark gray accents, brighter rugs, and curtains to create an airier living experience.
Swiss Coffee in Kitchens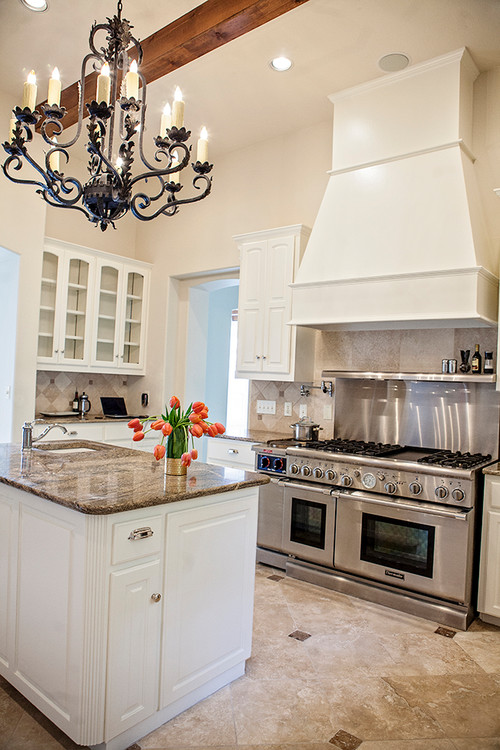 It is never a bad idea to choose BM Swiss coffee on the cabinets or even the walls.
Farmhouse kitchens are a great option to adopt this color.
You can choose wooden textured floating shelves, hexagonal glossy white backsplash tiles, and golden or bronze pull handles for drawers.
You can also infuse color by splashing some hue on the lower cabinets (blue is a great option)!
Using on Exteriors
Whether you have a Ranch-style, Mid-Century Modern, Victorian, Contemporary, or Modern style, this off-white paint will never disappoint you.
You can go for an all-white theme and make your home look like a true white house!
(Just kidding – The White House has another tone of white)!
But jokes apart, you can either add blacks and darker grays or even a tinge of wooden-themed textures as an accent or go vice versa for the trims, moldings, and door and window frames.
In the case of columns on the patio and porch – you can use natural stone wainscotting to add a detailed character to this facade!
What's the Best Way to Sample This Color?

So now my favorite tip when it comes to testing out a versatile color like Swiss Coffee – go and order a peel-and-stick sample from Samplize.

They've created an awesome way to sample colors with real paint, but no mess. Simply stick on your paint sample instead of having to get a test can of actual wet paint.

For only a few dollars you get a good sized square to throw up temporarily anywhere you want to "try" on your color, other similar colors, and any possible coordinating hues you like. It's great!
So, how do you want to use this color in your homes? Interiors or Exteriors?
Now that you have all the secrets – are you excited about painting your home in Swiss Coffee from Benjamin Moore?
Let me know any questions in the comments below!