A perfect combination of utmost luxury and absolute radiance, Benjamin Moore Gentleman's Gray is a rich and sumptuous navy blue paint color.
Deep-rooted in brilliant bold hues and dazzling appearance – this color is bound to prove its existence in each and every corner.
So, are you a navy blue fan like me?
Well, I must tell you that I absolutely adore the look and feel of this paint color.
It will define your space with utmost charm and glamour!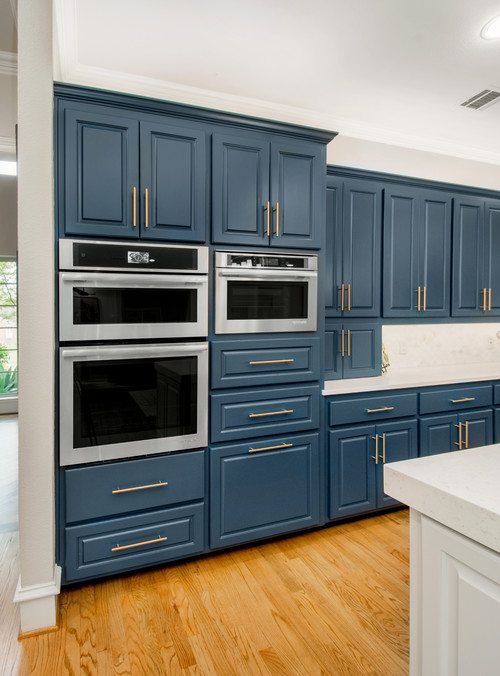 And meanwhile, though this color is so eye-catchy and pretty – at the same time, it is quite challenging to use.
Due to the dark appearance, this color exhibits a rich, formal, and masculine feel.
And I promise, all this while, this blue will sweep away all your monday blues.
So, are you excited to incorporate this specific navy blue in your home?
However, it comes with a baggage of various repercussions – so, ensure to read and understand this color review very carefully!
I am going to reveal how best to make use of this paint color including the color theories, specifications, and palettes.
So, sit back and relax!
Benjamin Moore Gentleman's Gray 2062-20 Details and Specifications
Before I spill all the design specification beans, it is necessary that you come across the basics of this beautiful and majestic paint color.
Remember, a color has various faces that may only be understood once you analyze the swatch in different lighting conditions.
After all, there is something that sets this particular blue from BM Wythe Blue or SW Wall Street, right?
So, first and foremost, let me introduce you to the concept of Light Reflectance Values or the LRV's that determine how light or dark the paint color is.
You can easily find that value at the end of your Benjamin Moore paint swatch or even the website!
Here, in this case, the LRV of Benjamin Moore Gentleman's Gray is 5.37.
And that means it falls on the very dark end of the scale!
(Remember, lesser the value, darker the paint – on a scale of 1-100)
Now, if you want to try out Gentleman's Gray on your walls ahead of time, you can easily with a peel-and-stick square from Samplize. Give them a try now!
Secondly, other important associated terms are the RGB and the HEX Values.
Red = 48
Green = 70
Blue = 86
HEX Value = #304656
Now that is enough with the technical and scientific information, let's get started with the practical aspects of this blue Benjamin Moore paint.
How Does This Color Feel in Space?
This color feels absolutely bold, luxurious, royal, splendor, and refined when used in the interiors.
I recommend using this color in any and every climate – whether warm or cold since the color doesn't target a specific undertone.
Moreover, its timelessness is a reason why I would recommend this color irrespective of the geography or even the interior design style.
You can use this color in spaces that are either large or mid-sized since they add a great depth.
For very small spaces – try ignoring this color – but if you really want to use it – well, simply use it in tinge.
Don't worry! I will reveal some tips and tricks to best use this blue paint color in smaller areas – without feeling congested and dingy!
Furthermore, you can use this color as an accent or even paint all the walls if designing a bachelor's pad!
How Does Light Affect the Color?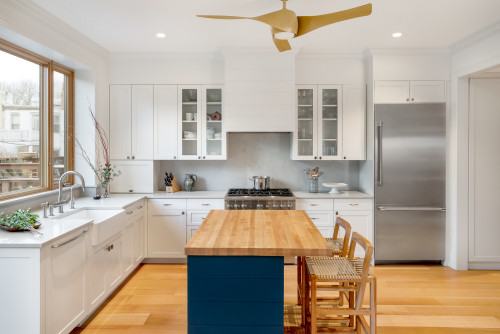 Light always has a major role to play here!
Due to the low reflectivity of this paint, it will absorb most of the incoming light.
But in this case, I recommend using this color in a room that has ample natural light. (Else, it might feel quite dull and dingy)
In modern basements and rooms with no windows – this paint will closely relate to dark and deep blue or almost black.
But you can always add artificial lighting in the form of wall sconces, chandeliers, and pendant lights for a desired atmosphere.
I recommend choosing warmer whites or even warmer yellows too!
Want to see what Gentleman's Gray looks like in your own living space? Pick up a wall sample now from Samplize!
What are the Best Coordinating Colors?
Just how important analyzing the paint is equal to choosing the best complementary colors.
Remember, if you mess up with these palettes and schemes – you end up messing with your home.
And nobody can afford that, right?
Hence, I will recommend a few color scheme options to streamline your space.
First and foremost, you could either choose from a contrasting or a monochromatic color palette.
In the case of contrasts, you could choose to pair with mustards, yellows, Sakura pinks, off-white and creamy whites, lighter greys, and cool neutrals.
Well, here are a few of the colors I would recommend for a monochromatic palette!
2062-50 Blue Jean
2062-40 Blue Daisy
2062-30 Blue Danube
On the other hand, here are a few of the colors I would recommend for a contrasting color palette!
2005-50 Pink Eraser
OC-117 Simply White
2128-50 November Skies
For your ceilings, trims, and moldings – you can use BM Chantilly Lace as it is a true white paint and will further protrude the original adjacent hue.
BM Gentleman's Gray Vs Similar Colors
There are quite a few similar-looking options with this saturated blue paint color.
However, know that there may be some differences – whether in the form of undertones or reflectivity!
But no two colors can exactly be the same.
So, regardless of that – the two colors closely related are 2058-10 Twilight and HC-154 Hale Navy.
Let's see how they differ.
Gentleman's Gray Vs Twilight
Well, I must tell you that these two colors share tons of similarities!
The only difference being the undertones – the former is bolder and saturated whereas the latter is subtle.
This paint has an LRV of 4.85 – thus, falling on the darker end of the scale.
Order a stick-on sample of Gentleman's Gray and Twilight to see what works best in your home.
Gentleman's Gray Vs Hale Navy
Beautiful and peaceful navy blue paint color, Benjamin Moore Hale Navy is one of the best alternatives to consider.
It has an LRV of 6.3 – making it one of the lightest of them all!
You can consider the same contrasting color palette for this paint.
Find out tons more about BM Hale Navy in my full guide!
Since digital screens can be deceiving, I highly suggest you get some actual samples of these two colors from Samplize. Buy here!
Where to Use Gentleman's Gray?
Benjamin Moore Gentleman's Gray can absolutely be used anywhere in your home – whether it's the hallways, entryway doors, living and dining rooms, bedrooms, and kitchens!
You can use it on the accessories and even focal furniture pieces and accent walls.
However, ensure that you first understand the size and scale of your space and then carefully plan to use this color.
Let's see where and how to incorporate it in your home.
Gentleman's Gray in Living and Dining Rooms
I would personally recommend this color in dining and living rooms that are comparatively larger in size and with particularly higher ceilings.
Using this paint in rooms with lower heights will result in a dull and dingy atmosphere.
Since the color exhibits a sense of luxe and splendor touch, I would recommend using it as an accent on the walls.
However, in the smaller spaces, the best way to use this color is to either paint an accent wall or some focal accessories like the console or sideboard.
You can further paint the adjacent walls in off-whites or crisp whites and use a splash of color on the throw pillows and upholstery.
Using in Bedrooms
If your design style allows, you can paint the accent or the headboard wall in this specific paint color.
Furthermore, you can always pair it with crisp or creamy whites on the adjacent walls.
And note that wooden textures and metals are both good to go with this paint color!
Moreover, pair it with off-white upholstery, gray and mustard accents through pillows and rugs.
You can also add a nice pair of golden-tinted pendant lights to further refine the looks.
Gentleman's Gray in Kitchens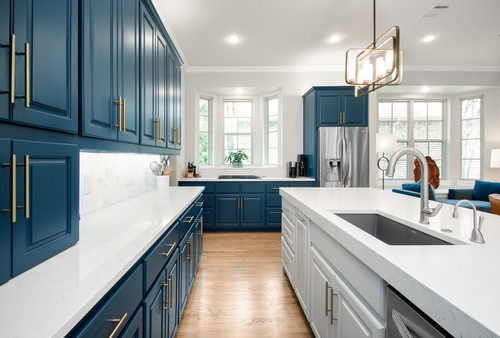 The bestest of them all!
Kitchen cabinets in Gentleman's Gray would look flabbergasting!
Try pairing it with wooden textures in the form of flooring, beams, built-in cabinetry, furniture, and door and window frames.
Furthermore, you can use glass, metal, linen upholstery, and wood to complement the soothe of this specific paint color.
For pull handles and drawers, use gold tinted accents.
Using on Exteriors
Whether you have a Ranch-style, Victorian, Cape-Cod, or Modern, this paint on the exteriors is bound to add a stunning touch.
You can best pair it with whites and lighter grays on the trims, moldings, and door and window frames.
In the case of columns on the patio and porch – you can use natural stone wainscotting to add a detailed character to this facade!
How to Best Sample This Color?
Here's my favorite tip when it comes to testing out a color like Gentleman's Gray – go and order a peel-and-stick sample from Samplize.
This little company has nailed down the best way to sample colors much more easily. Simply stick on a 12″ x 12″ square instead of having to get a small can of actual wet paint on your walls.
For a few bucks you get a big enough sized sample to evaluate anywhere you want to "try" on a paint color and any possible coordinating hues you like.
It's temporary, so move it around and test location and lighting options.
So, how do you want to use this color in your homes? Interiors or Exteriors?
Now that you have the fully skinny– are you thrilled about painting your home in Gentleman's Gray?
Should there be any questions or thoughts, let us know in the comments below!