Let's talk about one of my all-time favorite neutrals!
Something subtle, something calm, something unregrettable, and absolutely "worthy" of consideration for an organic and natural look.
Yes, all this make this a 'go-to' and dependable neutral paint color.
However, don't confuse this color with its name.
It's definitely not gray in any traditional sense – it actually swings somewhere in between beige and gray, and that's where things get interesting!
So let's have a look at what this popular Benjamin Moore paint color has to offer you.
Benjamin Moore Edgecomb Gray is neither too beige or gray – falling as one of those unique greige paint colors from Ben Moore that feels neutral without inclining to any specific undertone.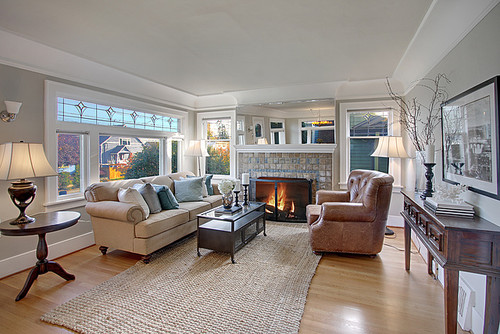 It surely feels warm and can boldly connect to subtle taupe paint color.
It exhibits a strong natural vibe, which makes it a go-to paint color that wouldn't make a mess later or get you bored.
So, are you excited about what's in there for this paint color?
In this color review, I will exactly help you know the whereabouts and how bouts of this paint color along with various inspirations, do's, and don'ts.
Let's have a look!
Benjamin Moore Edgecomb Gray HC-173 Details and Specifications
Color theory and specifications are quite distinctive from color to color and category to category.
After all, there is something that differentiates this particular tan from the other beiges, right?
So, when choosing a paint color – you must understand the underlying theories and facts that are related to each one of them.
And that will truly help you understand what that specific color is composed of.
So, let us first look at the Light Reflectance Values or the LRV's that determine how light or dark the paint color is.
You can always find that value at the end of your Benjamin Moore paint swatch or on this page.
Here, in this case, the LRV of Benjamin Moore Edgecomb Gray is 63.09.
And that means it falls on the lighter end of the scale!
(Remember, the greater the value, the lighter the paint – on a scale of 0-100)
What I like to do is sample Edgecomb Gray under different lights where I'm going to use it. I use Samplize stick-on samples. Get some samples now!
Secondly, other important associated terms are the RGB and the HEX Values.
Red = 215
Green = 209
Blue = 195
HEX Value = #D8D1C4
Since we've discussed the technical and scientific information, let's get started with the practical aspects of this greige Benjamin Moore paint.
How Does This Color Feel in a Space?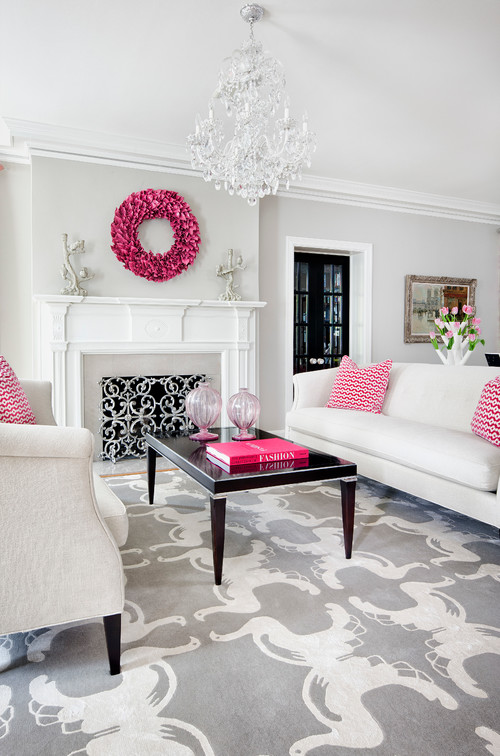 Benjamin Moore Edgecomb Gray is bound to invite a refreshing, organic, natural, warm, and earthy vibe indoors.
It will make you want to admire it again and again – and style it in the most creative ways.
This greige falls on the warmer end of the scale; so, good enough to imbibe a welcoming feel for your guests and family.
It's light, airy, and calm – thus, also creating an illusion of a larger space.
So, if you're dealing with small square footage issues in your city loft or apartment, this color is a great idea to make it feel larger and bigger.
How Does Light Affect the Color?
Light has a considerable role to play here!
So, if you give it less light, this color is bound to feel more grayish and cool. On the other hand, if you have more light in the room, it will reflect its true hue and undertone.
Yes, that's how this color is expected to alter slightly – although, not major differences.
Furthermore, greiges are known to act as chameleons in various lighting conditions and compass directions.
This color is not very strict, but it can equally showcase different undertones.
For instance, in the north-facing rooms, this color is bound to feel like a warm gray shade on the cooler side.
In the west or south-facing rooms, this color will feel like a true beige with no dominant undertones.
Lastly, you can always play with artificial lighting in the form of wall sconces and pendant lights to create the desired experience.
I'll have to say again, the absolutely coolest way to check a color like this out in your home is with a wall sample from Samplize. Buy yours here.
What are the Best Coordinating Colors?
It is important that you pair Benjamin Moore Edgecomb Gray with various subtle-toned hues to let the color play its true magic.
So, analyze this color scheme and the whole idea of pairing colors!
You can best pair this greige hue with true whites (in the case of trims etc), blues, greens, creamy whites, sky blues, and bronze or browns.
You can also incorporate any of the metallic tints as accents here – like brushed nickel, rich gold, or satin chrome!
Furthermore, you can either choose from a monochromatic or a contrasting color palette – depending upon the interior design style and your preference.
So, here are a few of the colors I would recommend for a monochromatic palette!
AC-31 Hot Spring Stones
AC-32 Pismo Dunes
AC-33 Mesa Verde Tan
On the other hand, here are a few of the colors I would recommend for a contrasting color palette!
HC-155 Newburyport Blue
OC-17 White Dove
HC-38 Decatur Buff
For your ceilings, trims, and moldings – you can use BM Chantilly Lace as it is a true white paint and will further protrude the original adjacent hue.
BM Edgecomb Gray Vs Similar Colors
Looking for similar colors can be equally challenging!
There might be a slight alteration in the undertones or the reflectivity.
So, what is it that makes you want to replace BM Edgecomb Gray?
Is it the undertones or the reflectivity?
Well, in either of the cases, let me tell you – it's difficult to find something exactly the same.
So, here are the two colors closely related to BM Edgecomb Gray: CSP-95 Sea Salt and SW 7632 Modern Gray.
Let's see how they differ.
Edgecomb Gray Vs Sea Salt
These two colors share tremendous similarities with just a minor difference – yes, the undertones.
The former paint color is comparatively brighter and refreshing! Check out my full review on BM Sea Salt.
With an LRV of 61.09 – this color is darker and relates more to browns.
Order a wall-stick sample of Edgecomb Gray here to try this color on for size.
Edgecomb Gray Vs Modern Gray
Another similar alternative, SW Modern Gray is a warm-toned greige that feels quite laid-back, relaxed, soothing, and welcoming.
It has an LRV of 62 – thus, somehow falling on the same scale as the above-mentioned paint colors. Here's my guide on SW Modern Gray.
However, on the walls, this color feels slightly deeper and textural!
Grab some stick-on sample of these colors here to see how the color will look in your living spaces.
Where to Use Edgecomb Gray?
View this post on Instagram
BM Edgecomb Gray can be used in any corner of your home!
This blissful color will transform the ambiance of your home and make it feel more warm and welcoming.
Especially for interior design styles like Japandi, transitional, French Country, industrial, modern farmhouse, and bohemian – this color is quite good to go.
So, let's see where and how to incorporate it into your home.
Edgecomb Gray in Living and Dining Rooms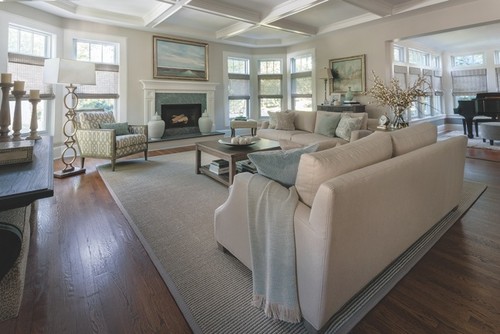 This is a must to-go color for your living and dining room if you crave a warm and welcoming vibe.
You must consider painting all the walls in this color and further pairing it with clean whites on the ceiling, trims, and moldings.
To add a visual contrast, add tones of dark blue and terracotta on the accessories like centerpieces, throw pillows, and rugs.
If you have a fireplace to style, choose white plaster, black mantel, or even exposed bricks to create a cohesive appeal.
Lastly, don't forget to embrace the beauty of brass and nickel fixtures.
Using in Bedrooms
In the bedrooms, this color will perfectly add a transitional vibe.
You can pair it with powder-coated black or satin brass on the furniture frames for a luxe appeal. Else, wooden textures will never go out of trend and will always create a soothing and rustic vibe.
Don't forget to style with faux fur, textural patterns, and also ample indoor plants to go with this combination.
Do you have an admiration for accent walls?
Well, in that case, choose deep blue to add depth and drama!
Edgecomb Gray in Kitchens
View this post on Instagram
Edgecomb Gray kitchens are timeless and will never go out of style.
You can play with this paint on the cabinets and let the backdrop wall be a lighter tone of the same family or true white.
For the hardware, choose either brushed brass or matte black to add detail and dimension to your kitchen.
This color also pairs perfectly with off-white backsplash tiles and white-veined marble countertop.
All this while, you can also consider painting a darker color on the lower cabinets for a sense of visual contrast.
Using on Exteriors
Whether you have a Ranch-style, Mid-Century Modern, Traditional, Contemporary, or Modern style, this greige paint will never disappoint you!
You can either add whites and darker grays or even a tinge of wooden-themed textures as an accent or go vice versa for the trims, moldings, and door and window frames.
In the case of columns on the patio and porch – you can use natural stone wainscotting to add a detailed character to this facade!
Do you want to add a 'wow' factor to the facade? Well, paint your shutters and entryway door in a contrasting hue.
How to Best Sample This Color?

I need to share my favorite tip for testing out a color like Edgecomb Gray – go over and order a peel-and-stick samplefrom Samplize.

These folks are nifty because they figured out a convenient way for us to sample colors way more easily. Just stick up a temporary square sample and forget the small jar of actual wet paint.

For only a few dollars you'll receive a perfect sized square you can stick up temporarily anywhere you want to "try" on a paint color and any possible coordinating hues you like. It's the best!
So, how do you want to use this color in your home? On the inside or the outside?
Now that you know quite a bit more – are you eager to paint your home in BM Edgecomb Gray?
Should there be any questions or thoughts, let me know in the comments below!