Remodeling your house is all about highlighting your personality and making the space pop with life.
But since not all living rooms are created equal, using your space isn't usually that easy.
Consider this:
The average living room size in a 1,300-1,800 square foot home falls around 340 square feet (or thirty-one square meters). Average dimensions for living rooms is 16 x 20 feet, (+/- two feet). With 8′ ceilings that's 2,500 cubic feet of space in a house. Standard living room furniture takes ~75% of floor space using two walls.
It can be a living space, a space for gaming nights, or even a second guest bedroom if your friend decides to crash in.
But here's the deal:
How can you tweak this space to fit all the furniture pieces that you need? And what if your living room is smaller or larger than a standard one?
You're in luck because I've done extensive research on your behalf to cover different living room areas.
So keep on reading to learn more about different living room sizes and what to fit in each one.
Does Size Really Matter?
Since the living room is probably the biggest or second-biggest room in the house, there are a lot of possibilities that you can consider to make this space as comfortable as possible.
But before we dig any deeper, you need to ask yourself this question:
Is a small living room that bad?
It's true that while you can't change the actual dimensions of a living room, you need to study the dimensions and see how you can fit all your essentials into the space available.
The living room can occupy between 15% and 20% of the overall space in a small house, but it's only between 8% and 11% of the available space in a large home.
So, does size really matter when it comes to your living room?
Here's the best part:
Even if you have a smaller living room, with some smart planning, you can actually fit all the furniture pieces you need to create a functional and practical space.
As a matter of fact, a smaller room might even be easier to plan and work with than a bigger space.
To me, it all starts with asking yourself:
What do I really need to fit into the room?
Just like with master bedroom size considerations, don't make that rookie mistake as most people head first to furniture stores or websites and buy the pieces they like.
With a smaller space, you need to ask yourself if every piece actually serves a purpose.
Statistics show that the average single-family house has actually increased in size.
For example, in 1973, the average size of a house was about 1525 square feet or 141 square meters but had increased to reach an average of 2467 square feet or 230 square meters in 2015.
As a result, the average living room size in most houses has increased.
On the other hand…
The average apartment living room size has decreased because the overall sizes of apartments have decreased.
Beware of the Ceiling Height
In addition to the width and length, you need to consider the ceiling height.
In most cases, newer homes have a ceiling that measures 9 feet on the first floor and 8 feet on the first floor. (And often 10 feet everywhere in designer-type homes.)
However, the standard height was only 8 feet high in the past. So are lower ceilings considered bad?
Not necessarily, in my opinion.
Although an 8-foot high ceiling is no longer the standard, it has a lot of benefits.
For instance:
Having a lower ceiling means lower heating costs.
I personally like that with a lower ceiling, you'll spend less money and time to have your room decorated.
But things have changed, and today's house plans can feature higher ceilings that measure 10 or 12 feet high, giving you multiple options when you're deciding on what to fit into your living room.
This means that the standard living room dimensions are directly affected by the house style and when it was built.
In addition, there might be a difference in heights on the same floor.
For example:
The ceiling can measure 12 feet high in the entrance and hallway but then drops to 9 feet high in the living room and dining room.
Cathedral ceilings measure 13 feet or even higher.
These higher ceilings offer impressive sightlines and are only found in homes that look and feel exceptionally luxurious.
Taking the ceiling's height into consideration, you'll be able to accurately evaluate the potential of your living room.
Living Room Sizes
Before diving into measurements, I'll divide living rooms into four categories, small, standard, large, and extra-large.
I'll also provide a table that summarizes what you can fit into every room.
| | | | | |
| --- | --- | --- | --- | --- |
| | Small | Standard | Large | Extra-Large |
| Area | 70 square feet | 120 square feet | 216 square feet | 300 square feet or more |
| Functions | Relaxing | Family room with a wall-mounted TV to save space | Media unit with a TV or fireplace | Larger conversational area with a separate gaming or entertainment corner |
| Sofa | One 2-seat sofa | One 2-seat sofa | One 2-seat and one 3-seat sofa | Two 3-seat sofas |
| Chair | One | Two | Two | Two or more |
| Ottoman | No | No | Yes | Yes |
| Coffee table | Yes | Yes | Yes | Yes |
| Rug | 5 X 8 feet | 8 X 10 feet | 9 X 12 feet | 12 X 15 feet or two smaller rugs |
| TV size | 32 inches | Between 40 and 60 inches | More than 60 inches | More than 60 inches |
| Plants | Hanging plant pot | A big hanging plant or two pots | Two or more big pots | Two or more big pots |
| Light fixtures | Central chandelier or two stand lamps | A chandelier and a side lamp | A chandelier and two side lamps | A chandelier and more lamps |
| Piano | No | No | No | Yes |
| Pool table | No | No | No | Yes |
Small Living Room Sizes
Small Craftsman living room plan – See at Architectural Designs
A small living room measures about 7 X 10 feet offering an area of 70 square feet or 2 X 3 meters, offering an area of about 6 square meters.
This is the kind of living that can usually be found in a small apartment or condo.
It can also be the secondary living room on the second floor if you have a small family house.
In most cases, the ceiling will be 8 or 9 feet high.
This room can fit a 2-seat sofa. A 32-inch TV will work if you hang it on the wall instead of crowding your small space with a media unit.
Likewise, a chair will fit only if it's a small one, and there might be no space to fit a coffee table.
It'll be big enough to accommodate a couple or a small family that has a kid.
For this reason, an open floor plan might be more suitable as it adds to the overall space.
Due to its small size, this room will be easy and fast to clean.
It's also more affordable to heat or cool.
Using smart lighting fixtures like a small chandelier or two large lamps will be a good choice to lighten up the room's corners.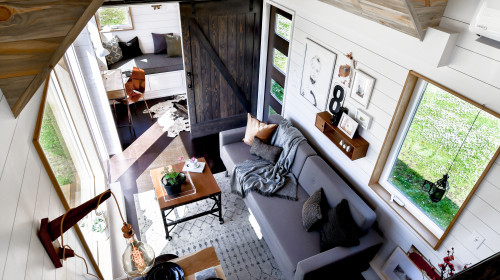 If the room has a big window, it'll definitely be a big plus, and you can use mirrors to allow the light to make the room look bigger.
The key to furnishing and decorating this small room isn't to look at the small area as restrictive.
Instead, you need to be creative while choosing what to fit into the room and how to arrange it.
For starters, avoid shoving everything against the wall to fit more furniture pieces into the room.
Remember this:
Your goal is to create a functional and comfortable living space and not fit more chairs or sofas into a small room.
A small rug of a maximum size of 5 X 8 feet that complements the sofa's prints will bring everything together.
Choose light-colored paint, and if you're crazy about patterns, use dark-colored colors or patterns on a single wall.
Bright and neutral-colored furniture will work fine in this small space, and a small plant will work.
I personally prefer hanging plants because they don't occupy floor space.
Standard Living Room Sizes
A standard-sized living room is usually the main living room, which is located on the first floor of a family house.
This space is common in craftsman-house styles or bungalow-style houses.
Quick note:
Don't confuse standard with "average" of course. Think of this level as the smaller size, with average sizes being larger than the smallest of course!
It measures 10 X 12 feet, providing a living area of 120 square feet, or 3.05 × 3.66 meters, offering a living area of 11.16 square meters.
This smaller room can fit a 2-seat sofa, a couple of chairs, and a coffee table.
You can also place a big plant next to a side table.
A TV that measures up to 60 inches can be hung on the wall between the sofa and the chairs.
You can also use two-seat sofas placed in an L-shape or perpendicular to one another.
In this case, the TV can be placed on the corresponding wall.
Different lighting options like a chandelier and a large lamp will bring enough light into your space.
A strategically placed painting or a macramé plant hanger will make your area look more alive.
You can also consider placing two plant pots on the sides of the sofa.
I've seen several living room plans where the open kitchen becomes part of the living/dining space.
In this case, the living room becomes the ultimate family room because you'll probably spend most of your time there.
As a plus, if you're cooking in the kitchen, you can still engage in family activities and supervise your kids while they're watching TV or playing.
Although the sofa might not be that big or comfortable, someone can chill on the sofa while they're watching their favorite TV show.
What about typical living room rug sizes here?
For the rug, you can go with an 8 X 10 feet rug with bright patterns to go under your furniture. This will make your room look richer.
A media unit or bookshelf will be a great addition and will also allow you to utilize the space around the TV.
Average Large Living Room Sizes
Moving on, we look at larger living room sizes that are pretty much in the middle. So, we can also call this our "average-size living room".
It's around 12 X 18 feet, creating a living area of 216 square feet, although the average living room size of square feet can be up to 230 square feet in modern homes.
This is what you can expect to find in a cottage-style home.
This corresponds to 3.6 X 5.4 meters, giving you a living area of about 19 square meters but can increase up to 20 or 21 square meters.
The size of this room is big enough to fit a 2-seat sofa and another 3-seat sofa.
It can also fit two chairs to create the perfect conversational area.
With enough space, you can implement more patterns in your living room.
Masonry walls in the living area seem richer and more sophisticated.
You can also choose to install a few small mirrors or paintings to make the wall look elegant.
I also love how you can turn any average-sized living room space into a home office by using partitions.
This will come in handy if you're working from home.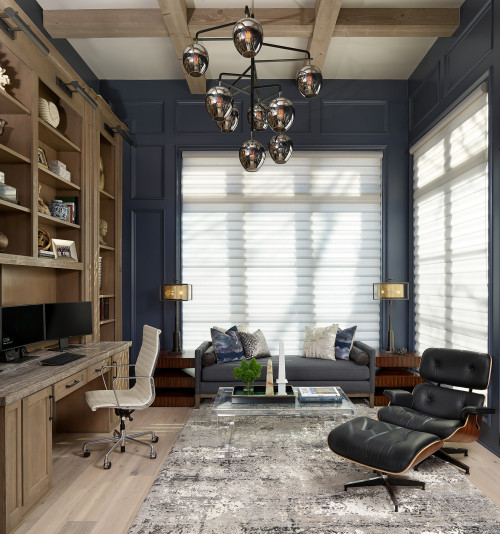 Due to the size of this room, you can consider a few accessories that can make your living room appear more appealing.
A fireplace will be an excellent idea.
An ottoman that doubles as a coffee table will also be a good addition.
It will also create extra seating space if you're entertaining more guests.
In this average size living room, you can experiment with more colors.
You can definitely go for neutral-themed colors if you're trying to maximize the space.
And you can even opt for bolder and brighter colors to make your living room pop with color.
In a typical living room size, darker walls won't be a problem.
Just make sure you have plenty of natural light or other lamps to light the space (unless you like the cave or dungeon look?)
Plants should be part of your plan, whether you choose to hang them or place two big pots on the ground.
Make sure that your plants are placed next to a window to get the necessary light.
You should also be careful about choosing the right lighting.
A big chandelier that matches the overall theme will work, and you can also complement the lighting using two big lamps placed next to the main sofa.
Extra-Large Living Room
A large living room is what you expect to find in a large ranch-style house, with dimensions of 15 X 20 feet or more, creating an area of 300 square feet, or 4.6 X 6 meters, creating an area of about 27.8 square meters.
A larger living room plan example – See more at Architectural Designs
However, most modern homes have much larger living rooms that also double as family rooms or home offices.
This space is enough to entertain up to 10 people, as long as you place furniture pieces strategically.
When needed, it also allows you to use your living room as a spacious guest room or study room.
Generally speaking, this room will probably have access to light through windows or a terrace, so you'll be able to utilize the light by placing several plant pots.
You'll also have room to place a piano, and the space will be suitable for improving acoustics.
For the seating area, placing two 3-seat sofas is possible, and one of them can be extended as an emergency sofa bed if someone is spending the night. An L-shaped sofa will also work.
You can also place two chairs, a coffee table and hang the TV in a corner above a fireplace.
Since there's the possibility of bringing the furniture pieces away from the walls, you can use an open or closed floor plan in this space, as it will be slightly larger than the average family room size.
The additional space can be utilized to give this family room another label, so you can devote a part to a game corner by adding a pool table or a writing desk.
Creating secondary furniture grouping areas is better than creating one large conversation area that can be uncomfortably big because people don't really feel connected to one another.
To make sure that this room is properly lit, you'll have to use a large chandelier centered above the conversation area.
You can also use lamps to add more light to the corners.
Because you're lucky enough to have a larger-than-average room, you can go over the top with your colors and patterns.
For example, larger rugs, paintings, mirrors, and a corner swing might work for you.
All you have to do is think about what you want to fit into your space. Instead of one large 12 X 15 feet rug, you can use two smaller rugs.
You can also install faux wood beams above to help reduce the appearance of the ceiling height if your space feels too big.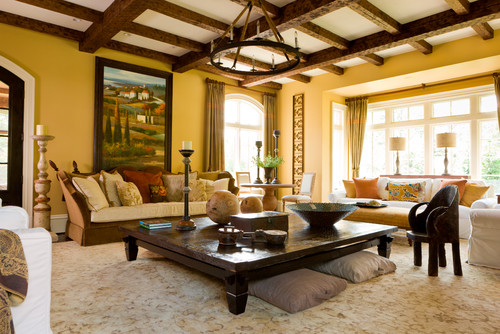 The average living room size differs according to the house style and whole house plan as we've dug into above.
Luckily, there are multiple ways you can use the space available after considering your lifestyle, preferences, the purpose of the room, and of course your budget.